Modern technology is developing at such a pace that many products are out of date almost as soon as they hit the market. This means that consumers upgrade their appliances more frequently than they used to and items like televisions, computers, audio equipment and mobile phones are being disposed of at an ever-increasing rate. Collectively known as E-waste, these electrical and electronic items have become the fastest growing commodities in urban waste and, because they are replaced most frequently, computers and mobile phones are creating the greatest problem.
It has been estimated that up to 50 million tons of electronic waste is generated annually worldwide. Much of this E-waste is disposed without going through a recycling process, which means that huge quantities of non-biodegradable plastics as well as potentially toxic heavy metals like lead and cadmium are being dumped without proper controls. This amounts to a 21st Century challenge of massive proportions.
A whole new industry has grown out of the need to recycle electronic products. Recyclers purchase used products and sell them on or process them to retrieve workable parts or valuable metals like gold and silver that are found in small quantities in electronic components. This re-marketing and component recycling is making but a small dent in the huge number of products that are being disposed of.
In the United Kingdom, legislation has been introduced to control the disposal of hazardous waste, including E-waste. Recyclers must be appropriately licensed and are required to keep detailed records of their operations. According to the legislation, it is prohibited to dump potentially hazardous materials and components in illegal locations. It is also unlawful to ship such waste to non – OECD countries (Organisation for Economic Co-operation and Development), as they do not have the facilities for safe disposal.
The problem is that unscrupulous operators circumvent the rules. They ship huge quantities of electronic materials and products to developing countries under the guise of being usable equipment for cheap disposal by burning or dumping. This merely removes the disposal problem from this country to another country less well equipped to undertake the task safely.
Legislation in the UK, however, is a double-edged sword. While the introduction of laws regarding E-waste disposal is designed to control the disposal of hazardous materials and to prevent these materials from being dumped overseas, compliance costs can threaten to drive legitimate operators out of business. This situation undermines legitimate trade and encourages the less honest to find ways around the law or flout it altogether. Also, legislation varies from country to country, which further complicates the issue if the E-waste problem is to be tackled on a global basis.
Deliberate breaking of the law is just one aspect of the problem. Many used products that are in working condition or can be refurbished are exported legally. This obviously means that the people of poorer nations have access to fairly modern products at a reduced price and hence are able to raise their standard of living. The problem here is that these products have a limited life after which they need to be recycled. The poorer nations do not have the facilities to recycle or dispose of safely, so the products are dumped. This creates the potential for a future environmental disaster.
An environmental disaster in any country could have a serious knock on effect. Clearly then, with the massive growth in computer and mobile phone usage around the world, the problem of E-waste disposal will become one of the major challenges of the 21st Century.
Image credit: Flickr
About the Author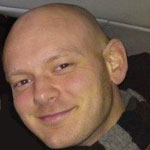 Ashley Turner worked for many years in the phone industry and manages a leading E-Waste recycling business based in the UK, for more information visit the website or contact him at – ashley (at) comparemymobile (dot) com
Related posts: