Bajaj to Relaunch Iconic Scooter Chetak in Electric Avatar
|
Bajaj Scooter Chetak that was the primary vehicle of many Indian families a few decades back, is not only considered as a vehicle, but it was a sentiment.  It was considered as a member of every middle-class family.  'A matter of pride for them'. Today's generation has their childhood memories associated with this iconic scooter.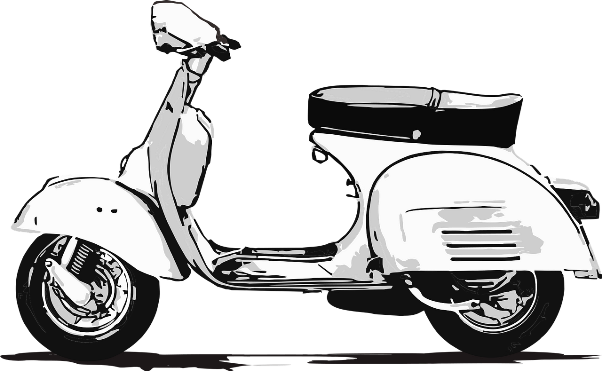 This great scooter was designed by the global two-wheeler & three-wheeler vehicle manufacturer company – Bajaj Auto & is named after 'Chetak' the legendary horse ridden by the famous warrior Maharana Pratap Singh.
The very famous name of this scooter among Indian families is 'Hamara Bajaj'. But this Piaggio Vespa Sprint (Italian scooter company, Piaggio ) designed Hamara Bajaj scooter was withdrawn from the Indian Market in 2009.
But, the big picture is still there. This popular scooter is now back in an electric avatar under the Urbanite EV sub-brand. On 16th Oct 2019, the Chetak was unveiled in its electric form. It will be launched in Bangalore & Pune in 2020, first and will be available with the KTM dealerships.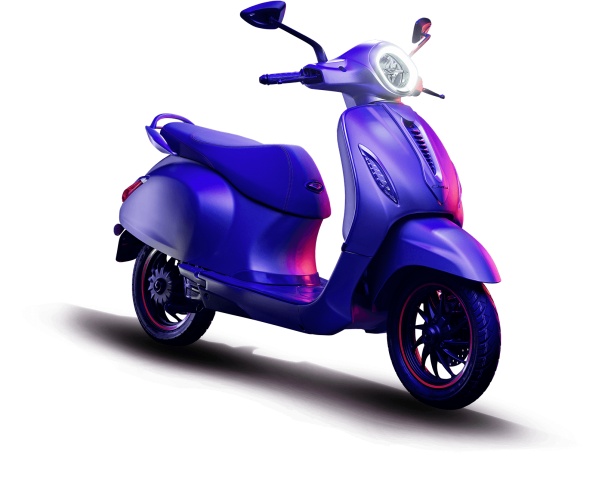 After 14 long years, the Chetak has finally made its return. It is all ready to amaze everyone with its new electric avatar. But with great features, come great prices. It is expected that the price of this scooter will be from INR 90,000 to INR 1.5 lakh. But the price is worth it. Not only the features but the retro design with a large round headlamp, single side suspension set-up & alloy wheels will succeed in creating a huge impact on every Indian out there.
The beautiful electric Bajaj Chetak scooter will be available in 6 stunning colors for its lovers. Digital Console, Sequential Scrolling LED blinkers & Horseshoe designed LED headlights with DRLs are some well-added specifications. This gracious scooter will have an all-metal body. LED headlamps, Glove Boxes upfront, LED turn indicators & digital instrument clusters are added specifications, which makes this electric scooter even widely modern. The finest point about the electric Chetak scooter is that though it doesn't have any graphics designed over it, yet it looks very exclusive and classy. It comes with a fully digital instrument cluster.
The Bajaj Chetak will contain two modes. The ranges for both modes include 95 km in the eco mode and 85 km in the sports mode. Bajaj Chetak will be modified with an Intelligent Battery Management System (IBMS) which is solely responsible for the charging & the discharging purpose. Reversing the assist mode & the regenerative braking are also two of the most important features of Electric Bajaj Chetak.
Its power mode will be assisted by a battery of 4Kw electric motor with IP67-rated lithium-ion battery & it is charged with a 5 – 15 amp electrical outlet. If you are ready to pay a little extra, then Bajaj will also provide you with a home charging station. It will be accompanied with an awesome mono-shock at the rear and a useful tubular single-sided suspension at the front with the cast of the aluminum swing arm. The wheels sizes will be around 12 inches. The best feature of this electric scooter is that the users will be able to connect their smartphones with these electric scooters while using the Chetak Electric App for many features such as data communication, user authentication, and security specification
Electric Scooters are always safe & when the brand 'Bajaj' is associated with it, then no second thoughts for the safety will be there. No doubt, Arther electric scooter is one of the finest electric scooters available in the market but the Bajaj electric Chetak is having more advantages over Ather.
The most uniques feature about the Bajaj Chetak's electric scooter is its retro-modern design with is having a heavy resemblance with the most famous one 'Vespas'. Also, the added tail lamp makes it unique from all other electric scooters out there.
Chetak's electric scooter has a charging provision attached to it, which is not there in Arter 450 or other scooters. Fully digital instrumental cluster is there in Chetak's which is also missed in case of Arter's or other scooters and the strongest point of all, which makes this electric scooter better than others is its name associated with "BAJAJ CHETAK". People are already connected with this scooter emotionally which makes the biggest advantage of all.
So, let's welcome the 'Chetak's Return'.