BHEL wins two contracts from NTPC for solar plants of 10 MW each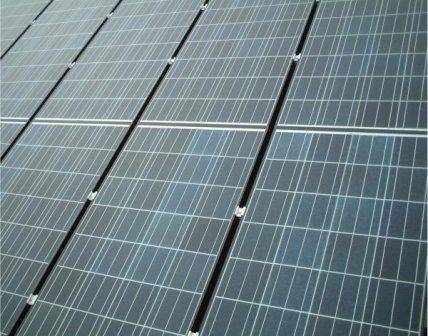 Bharat Heavy Electricals Limited (BHEL) has won contracts from NTPC for setting up two grid-connected solar power plants of 10 MW capacity each.
The solar power plants will be setup at Unchahar in Uttar Pradesh and Talcher in Orissa and are valued approximately at Rs. 132 crore.
Solar photovoltaic system converts sunlight directly into electricity by utilizing the photoelectric effect which is the knocking of electrons into a high energy state. Solar cells produce direct current electricity from light, which can be used to power equipment or to recharge a battery. When more power is needed, cells can be electrically connected together to form photovoltaic modules, or solar panels.
Materials used for making these cells are monocrystalline/ polycrystalline/ microcrystalline silicon, cadmium telluride, and copper indium selenide/sulfide. Silicon is preferred because it is easily available and also because of the huge technological base developed over the years in the semiconductor industry.
A PV system can be constructed to virtually any size based on requirements. A user can easily add more if his requirements change.
BHEL will design, manufacture, install and operate the plant for a period of one year. The two solar power plants will be based on mono-crystalline technology.
BHEL has considerable experience in the field and commenced manufacture of Solar Photovoltaic cells and modules way back in 1983. The Solar PV modules are manufactured at the company's manufacturing facility at Bangalore.
Reference-