Cahaya Straits' new jacket mixes eco-friendly practices with fashion
|
Given the way the world is gravitating towards more eco-friendly solutions for everyday needs, more and more people are opting for sustainable choices. The concern is only natural if one considers the way environmental issues like climate change, pollution, and greenhouse emissions are hampering public health and threatening future generations. From organic farming to green fuel to electric cars, people across the globe are not shying away from living lifestyles which are environment friendly.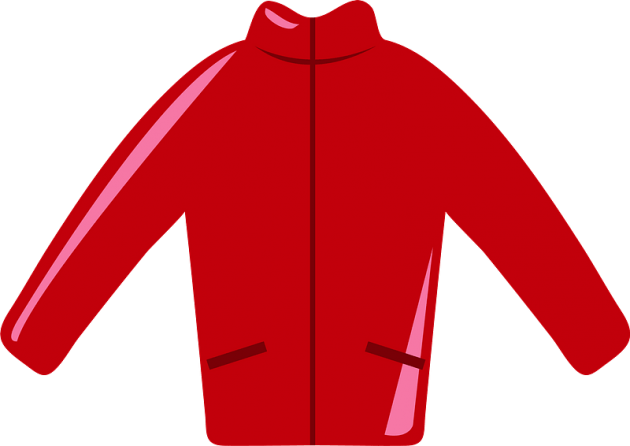 A number of these eco-friendly solutions owe their origin to the concern of citizens about the resources used in processing waste, especially plastic. The number of resources used in processing waste in landfills could be put to more fruitful use. Moreover, an industry that has been at the center of debate for its annual waste generation capacity is the fashion industry. According to a 2018 report, the fashion industry produces over 92 billion tonnes of waste every year — that is around 4% of the total waste generated worldwide annually. Several luxury brands were caught themselves in the eye of the storm after reports alleged that the companies used to incinerate old and unsold stock.
Fast fashion, as affordable and desirable as it is, isn't a sustainable option. Another report claimed that the fashion industry is responsible for 10% of humanity's carbon emissions, apart from being one of the biggest consumers of the global water supply. So, remember every time you buy a brand-new dress or t-shirt from the latest collection of your favorite store, it is costing the environment a lot. Amid the gloom, there are a few agents of change that are trying to undo years of damage inflicted on the environment by the industry. More and more fashion designers have launched conscious and environmentally benign lines that call for more sustainable collections. Then there are much smaller, entrepreneurs who have come up with eco-friendly clothing products which are not only are made of recycled materials but are also affordable. Cahaya Straits' reversible jacket is one such product. This all-weather jacket is carbon neutral and is made of recycled plastic. This means that every time you wear this jacked you are not only fighting deforestation but also helping reduce wastage.
One of the best things about this jacket being carbon neutral is that the user decides how Cahaya Straits can offset these emissions. The company gives the users three options – preventing deforestation, help fund a sustainable initiative in a developing country, or plant trees to preserve biodiversity.
The product does not let the fashion-conscious public down. Available in vibrant colours, it can also be worn inside out and helps you create two looks with one jacket. Almost 79% of the plastic that is discarded is either burnt or ends up in a landfill. Given that a plastic bottle takes almost 400 years to decompose, untreated plastic waste is an ecological hazard that needs to be dealt with via rigorous recycling methods. Both the insulation lining the jacket and ripstop polyester on the outside have made from recycled plastic. Fortified with a durable water repellent finish, this product keeps you warm and dry be it summer or winter. Also, no perfluorinated compounds (PFC) were used in manufacturing this product. Most manufacturers use PFCs for durable waterproofing. However, they are not only harmful to the wearer, but also the environment.
If you are a fan of pockets, then this product by Cahaya Straits has you covered. The jacket sports two pockets on each side for warming your hands, one breast pocket and another hidden one. It also comes with a detachable hoodie. The cross-hatch stitching is not only for aesthetics but it allows for easy movement. The jacket also sports waterproof zippers. Currently, the product is available in two variants – red and black and, teal and gray.
Cahaya Straits claims that the product is based on three core principles namely, versatility, design, and sustainability. The team ensures that the product has been sourced responsibly and also lasts longer than your average designer jacket. The products used in the manufacturing process comply with the Global Recycling Standard. The coloring process uses a low-water dye, thereby being energy efficient.
The company plans to recruit only those companies which adopt sustainable production practices and after conducting an external audit. Even the packaging used for shipping the jacket is made using compostable materials.
There are several other start-ups that are foraying into ethical fashion. Ahmedabad-based EcoRight has garnered a lot of attention because of its eco-friendly product range. Their products include totes and formal bags which are made using reusable and natural raw materials. MINC, also known as Mini Couture, is another startup that has been making waves with its sustainable range of clothes. Located in Bengaluru, the label specializes in clothes made of natural fabrics and eco-friendly dyes.