Ethanol price fixation for forthcoming supply year approved – Higher price for 100% sugarcane juice based ethanol
|
As per the PIB, for the forthcoming year from 1st December 2018 to 30th November 2019, Cabinet Committee on Economic Affairs headed by Shri Narendra Modi, Prime Minister of India has approved the price fixation for ethanol derived from 100% sugarcane juice and for ethanol derived from B heavy molasses/partial sugarcane juice.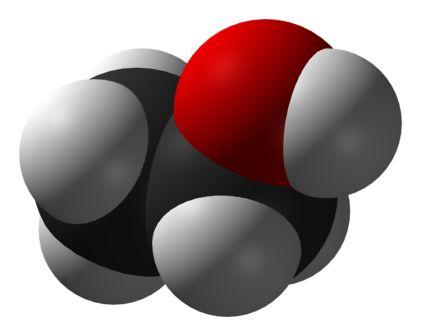 For ethanol derived from B heavy molasses/partial sugarcane juice, the ex-mill price would be revised from current Rs. 47.13 per litre to Rs. 52.43 per litre.  For the mills which instead of producing any sugar, divert 100% sugarcane juice for ethanol production, the ex-mill price of the ethanol derived from 100% sugarcane juice is to be fixed at Rs. 59.13 per litre in place of the current Rs. 47.13 per liter.
Transportation charges, as well as GST, will be paid in addition to this. To encourage long-distance transportation of ethanol, the Oil Marketing Companies (OMCs) have been asked to fix realistic transportation charges.
OMCs have been advised to give the highest priority to ethanol derived from 100% sugarcane juice over that derived B heavy molasses/partial sugarcane juice and then to ethanol derived from C heavy molasses followed by ethanol derived from damaged food grains/other sources. It is noteworthy that in comparison to ethanol from C heavy molasses, there is a 20% sugar reduction as well as around 100% ethanol availability from B heavy molasses. With sugarcane juice diversion, there is 100% sugar reduction with about 600% increase in ethanol availability.
This decision in addition to making more ethanol available for the Ethanol Blended Petrol (EBP) program is expected to increase the sugar mills' liquidity to be able to settle the dues of the sugar cane farmers and decrease the country's excess sugar.
Taking advantage of this scheme, many distilleries are expected to provide ethanol for the EBP program. The remunerative price to the ethanol supplier is expected to help in reducing the arrears of the sugar cane farmers thereby lessening their difficulty.
Increased prices are expected to augment the ethanol supply for EBP program.  With more ethanol blended petrol, the country's import dependency would be reduced while providing additional income to farmers and more support to the agricultural sector. With lesser pollution, this would also be a more eco-friendly option.
Backdrop:
Initiated in 2003 as a pilot program by the government, the Ethanol Blended Petrol Program has been later expanded to 21 states and 4 Union Territories for promoting the use of alternative and eco-friendly fuel. In addition to boosting the agriculture sector, this tries to decrease the country's import dependence for energy.
The Government's decision to administer price of ethanol since 2014 has seen an increase in its supply for the past 4 years.  From 38 crore litres in 2013-14, the ethanol procurement by Public Sector OMCs has risen to estimated 140crore litres in 2017-2018.
Diverting the B heavy molasses /sugarcane juice for deriving ethanol is one amongst the several measures taken by Government to curtail the excess sugar production in the country.  The increase in the ex-mill sugar prices of sugar, has also led to the need to increase in these derived ethanol prices.