Five indoor plants which are easy to take care of
|
Nature is replete with ways to help us heal mentally, physically, and even emotionally. A lot has been said and written about how nature can help you explore yourself and one of the most effective ways to do that is gardening. Health professionals often encourage their patients to take walks in green spaces and work in gardens, given the activity's effectiveness in treating various mental and physical ailments. Not to forget, greenery can turn around the look of a place. However, as beneficial as gardening can be to one's health, a lot of people aren't able to grow a garden either because of lack of time or space. Indoor gardening is the answer to the prayers of people who either are too busy or do not have enough space to get a lush sprawling garden.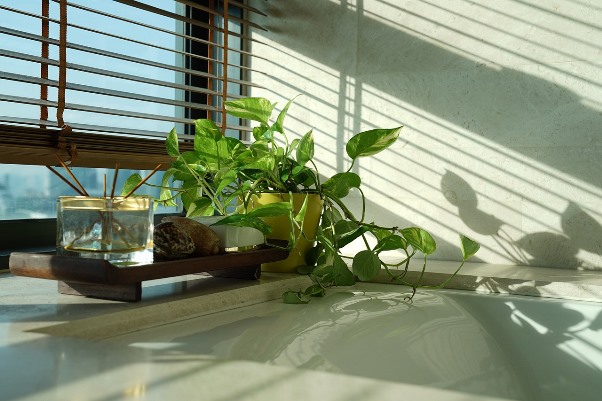 Indoor gardening is growing plants within the confines of your home or office using various techniques. It has been known to benefit patients diagnosed with conditions like post-traumatic distress and anxiety by uplifting their moods. Also, it removes toxins from the air. While many people like to keep indoor plants to spruce up the décor of their house, others do it to have more greenery around and health benefits.
Indoor Gardening Techniques
One can grow indoor plants in several ways. A few of them are as follows:
Container gardening: This is the most common method of growing plants inside your home. All you need are planters and a few basic gardening tools like a watering can and a shovel. You can recycle tin cans and even plastic containers as planters by making holes in them to allow for the passage of air.
Hydroponics: It is a crossbreed between hydroculture and horticulture which involves growing plants without soil. The plants grow in an aqueous solvent containing mineral nutrient solutions. The nutrients used in hydroponics are sourced from different materials like duck manure, fish excrement and certain chemicals.
Living walls: This is a unique technique to grow indoor plants in a small space by using irrigation tanks to keep the plant hydrated and nourished.
There are several plant varieties that can be grown inside a home and with minimum effort. Here are five indoor plants which can be grown easily at home:
Money plant: This creeper is one of the commonest plants that you will see on office desks. This low maintenance plant is for those professionals who would like some greenery around them, but are too busy to work on a garden. It can be grown both in soil and water, which means that you don't have to use heavy planters to sow this plant. The only thing you need to take care of while sowing this plant is to ensure that there is a wall or a soft board for support for the creeper to grow on.
Areca Palm: Looking for a plant to grow but don't have enough sunshine entering your home? Here's an option which is great for those looking for a plant which doesn't need sunlight 24×7 to grow. Its comparative low requirement of sunshine is why you would see areca palm plants lining the premises of hotels and showrooms. In fact, when exposed to direct sunlight, its leaves turn yellow. When kept outdoors, it can grow up to 30 feet, however it usually climbs up to a little over seven feet if it is growing inside a building. Apart from acting as a humidifier, areca palms also remove xylene, which is a toxic hydrocarbon.
English Ivy: This indoor plant helps in purifying the air inside your house. The toxins it can remove include formaldehyde which is present in most housecleaning products and airborne fecal matter. Unlike areca palm, English Ivy needs bright light to grow and look lush. It tends to attract pests if it doesn't get an ample amount of sunlight.
Aloe Vera: Most of us know about the benefits of aloe vera. From being great for the skin to weight loss, aloe vera has a host of advantages which is what makes it so popular in homes. The fact that it doesn't require a lot of care makes it a good addition to an indoor garden. It grows best in dry and humid soil, so take care to water the plant only when the soil bed is dry. The best place to keep an aloe vera plant is near a window which gets regular sunlight.
Azalea: This low-maintenance plant is a great bet for those who are looking to have flowers around. This shade-tolerant plant can be a great addition to your indoor garden and grows flowers beautiful pink flowers during the spring season. Thus, you can put your azalea planter at any spot in your home which does not get direct sunlight. If the plant is kept under direct sunlight, its leaves end up burning. Another great thing about azalea is that it can kept be in a large or small space. You can trim the plant's leaves once the blooming period ends.
There other plants like the Indian basil or tulsi, ladies' slipper orchard and snake plant which make for easy to take care of indoor plants. Indoor gardening might still be catching up in India, but it has a lot of scope over the future. As apartment sizes shrink and house rent slabs get pricier, not everyone will be able to get a home with a garden. Even as people get busier in their lives, indoor gardening is one of the ways they can connect with nature.