How to avail Net Metering for your solar PV project in Delhi?
|
The promise of an eco-friendly and power efficient electricity evaluation system gave birth to the concept of net metering. It makes producing electricity from renewable sources and connecting the supply to the grid at the same time in a holistic and cost-effective manner.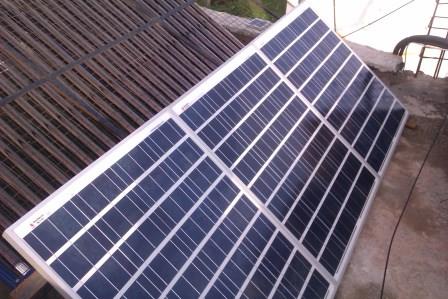 An instrument that has a special metering and billing agreement between utilities and their customers aids the connection of small, renewable energy-generating systems to the power grid. It is being developed to encourage small-scale renewable energy systems to certify that consumers always have a dependable source of energy. This would work even when their renewable generators do not produce energy. This programme is adapted so as to provide substantial benefits to the electric power-generating system as well as the environment.
Net Metering Details
Net metering is an agreement which allows the solar PV system owners to sell the excess solar energy to the utility company or buy deficit energy from the utility company using a meter to track this energy exchange. The owner pays/gains for the 'net' energy utilized over the entitled period of time.
Delhi is blessed with almost 300  sunny days and the rooftop space available for solar panels is estimated to be 31 sq. km,   giving   Delhi a solar energy potential of 2500 MWp. Of this potential, 26% is in the government/public sector, 25% in the commercial/ industrial sector, and 49% in the domestic sector. The Delhi Solar Energy Policy is for the period 2016-2020.
Eligibility
This policy applies to all electricity consumers under all electricity tariffs in Delhi. It applies to all entities that setup and operates power plants in Delhi.
Generation Based Incentive
The State shall offer a limited-time GBI for existing and future net metered connections in the domestic/residential segment only. This GBI will reduce payback time and increase adoption. A GBI of INR 2.00 per unit (kWh) of gross solar energy generated is being offered for 3 years only, starting from the date of taking effect of the Policy.
Target Capacity
The Government of India (GoI) has set a target of, 100 GW (100000 MW) of solar energy generation in India by the year 2022, of which 40 GW (40000 MW) is from rooftops. Delhi is well positioned to lead India's rooftop solar revolution and has consequently established solar generation target of 1 GW (1000 MW) by 2020 (4.2% of energy consumed) and 2.0 GW (2000 MW) by 2025 (6.6% of energy consumed). By August 2015, Delhi had 7 MW of installed rooftop solar capacity. To achieve its solar power generation targets, this Policy mandates solar installations—to be completed within 5 years—on all government-owned rooftops. 
Advantages of Net Metering 
The financial benefit to the system owner 
As the system owner is charged for net energy consumed from the utility grid, the owner obtains financial benefits for e.g. If the energy generation < energy consumed: the owner has to pay just for the net amount, but if energy generation > energy consumed: the owner gets credit for the excess generation.
Evade use of batteries
Any excess energy generated can be fed back to the local utility grid in a grid-connected solar PV system, and can be taken back at a later stage when needed. Therefore, there's no need to store surplus energy in batteries for later use, avoiding heavy costs of batteries. The maintenance and replacement costs of the system are also reduced as well.
Produce more today to use tomorrow
A solar power system, typically, generates more energy in summers and less in winters. Utilizing this property, overall excess generation from a solar power system is taken care of and net units consumed from the grid becomes zero.
How to apply? (click on hyperlink)
Author's Bio:
Adeela Hameed is pursuing Masters in Environmental Sciences from Amity University, Noida.