ICFRE can now validate and verify A/R CDM projects
|
Indian nodal agency for the national forestry research system, Indian Council of Forestry Research and Education (ICFRE), Dehradun has been accredited by the United Nations- Clean Development Mechanism (CDM) Executive Board to validate and verify CDM projects under the afforestation and reforestation sector.  The news came out just after the 59th CDM executive board meeting on 14th -18th Feb 2011 held at Bonn, Germany.
Validation and verification of CDM project is carried out by the Designated Operational Entity (DOE). DOE is an independent auditors accredited by the UN-CDM Executive Board and designated by the Conference of parties/Meeting of parties (COP/MOP). DOE perform its tasks in specific areas of expertise. Different DOE's can carry out validation and verification tasks for one sectoral scope or more.
Following DOE's can perform validation and verification of A/R CDM projects;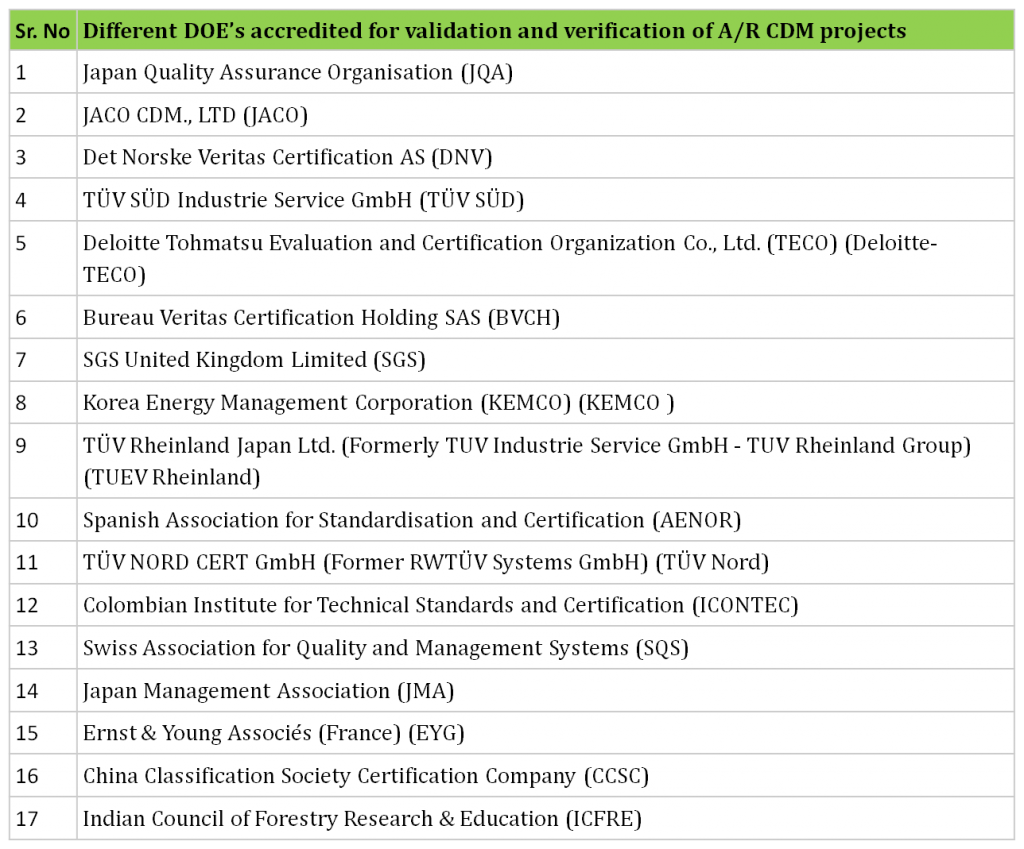 Institutional framework of ICFRE
ICFRE is the apex body for the forestry research and education situated in the valley of Dehradun, Uttarakhand State (India). It is involved in research and development in the fields of forestry and other relevant domains aligned with climate change, conservational biology, biodiversity, wasteland management, combating desertification, sustainable development and natural resource management. Since the establishment of ICFRE, it is contributing in holistic development of forestry research activities through planning, promoting, conducting and coordinating research, education and extension in all aspects of forestry. Eight different regional research institutes and four advanced research centres help ICFRE in its objective of forestry research and education.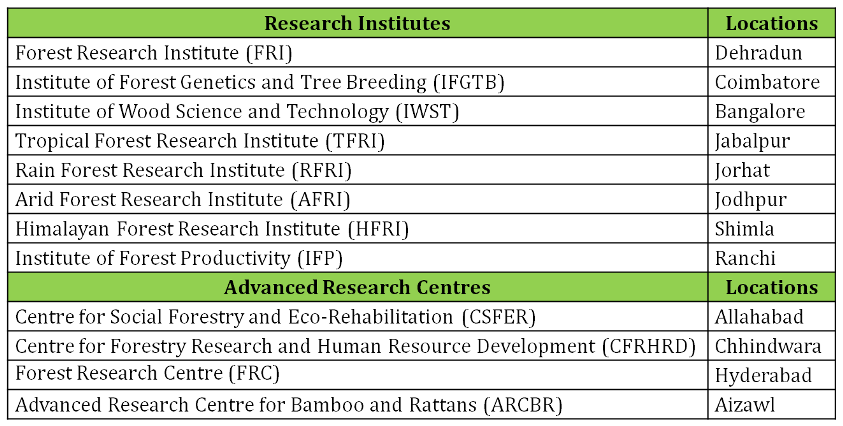 ICFRE is the first entity of Indian origin which has been accredited as a DOE to perform validation and verification of the CDM projects under the afforestation and reforestation category.
Contact:
Dr. Renu Singh
Head (BCC)
Biodiversity and Climate Change Division (BCC)
Indian Council of Forestry Research and Education
P.O. New Forest,
Dehradun, Uttarakhand, (India), Pin Code: 248006
Phone: +91-135- 2750296, 2224823
E-mail: renusingh(at)icfre(dot)org , head_bcc(at)icfre(dot)org
Know more about India's first reforestation (A/R) CDM project
Image Credit: ICFRE Website