India recorded a net loss of 367 sq km of forests between 2009 and 2011
|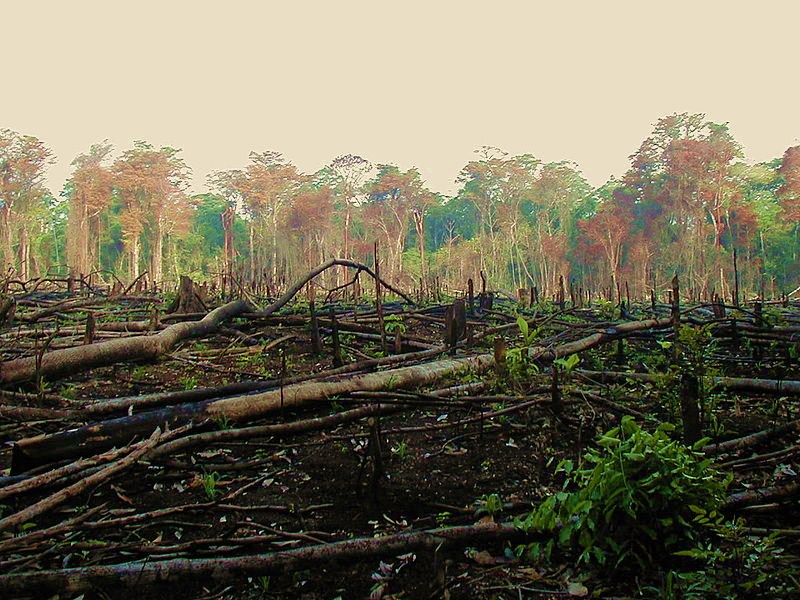 According to reports, India has recorded a net loss of 367 sq km of forests between 2009 and 2011. Khammam district in Andhra Pradesh lost 182 sq km of forest. Forest and tree cover of the country is 78.29 million hectares which is 23.81% of the geographical area. Khammam had also recorded a loss of 56% forest cover between 2007 and 2009.
This should trigger alarm bells for India as a significant loss in a short period of time from a single area is a cause for concern. The losses were attributed to extremists chopping off plantations.
Jharkhand, on the other hand recorded an addition of 83sq km. India's target is to have a green cover of one third of the total geographical area.
India is lacking behind in fully incorporating the indigenous people in protection of forests and the corresponding utilization of traditional knowledge. The elaborate forest bureaucracy in fact poses the most significant hurdle in the implementation of such measures.  Such recognition to indigenous people rights can be traced back to the UN declaration on rights of indigenous people 2007 which states,
" Affirming that indigenous peoples are equal to all other peoples, while recognizing the right of all peoples to be different, to consider themselves different, and to be respected as such…. Concerned that indigenous peoples have suffered from historic injustices as a result of, inter alia, their colonization and dispossession of their lands, territories and resources, thus preventing them from exercising, in particular, their right to development in accordance with their own needs and interests…"
On the other hand traditional knowledge is now becoming an important aspect of practically every field, it can be traced to the very significant – Agreement on Trade Related Aspects of Intellectual Property Rights (TRIPS). Unless these two principles are followed in conservation of forests, no amount of money spent will bear fruits.
To know more about FSI and read some reports, visit here
Reference and further reading, Source 1 Source 1, Source 2
Image Credit: Flickr , Picture by Jami Dwyer