Invest in Building Your Skills via These Environment and Sustainability Courses
|
Coronavirus lockdowns all over the globe have made people question life, survival, and the future that will be, after the dust has settled. But, just being in self-imposed quarantines will not help. Something needs to be done. What we are doing right now is adapting to isolation, stocking up supplies, and being still. This leads to disheartening side-effects, i.e. stress and depression, which increase further due to minimal social contact.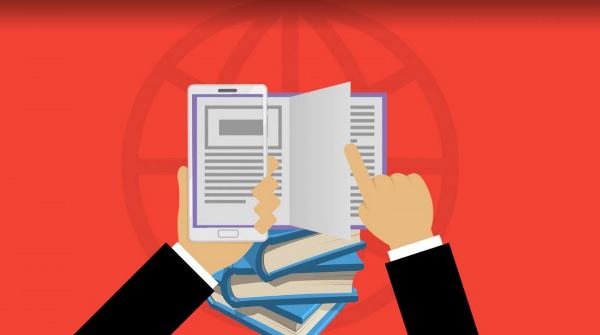 However, we can't let this cloud our target. We have to counter-attack. A healthy mind rests in a healthy body and a healthy body is dependent on an intelligent mind. So, we need to be there for each other in every long-distance way possible. If enough of us act, it will work. What we also need is mitigation. It can come in all sorts of ways such as being efficient in our work-from-home tasks, taking good care of our family, investigating a hobby and pouring time into that, or even taking up online lessons to enhance our knowledge. Now that we are all inside our homes, with no added distractions, let us contemplate what we need to do and how productive can we make this quarantine time.
Why should you be aware of the Environment?
With upsurge in economic development in almost all countries of the world, leaders and bureaucrats continue to focus on inflating their egos, using urban villages and militia to gain foothold in the rat race for power and dominance, forgetting forests that were plundered, seas that were polluted and mountains that were bombed, to achieve this aim. Ignorance, or more appropriately self-interest, prevails in the world today. Nature protects and provides for each creature present on this Earth. However, with environmental plundering on the increase, our climate has changed. Habitats that were unknown and untouched before have started to show. This unboxing has unveiled dangers of the unseen. Tropical rainforests, hub of manifold species, have been cleared for human development, without any care of what these might have in store.
Humans have tried to lead the world but unfortunately led it to disarray. Opting for secure homes by disregarding homes of other species has made us vulnerable to the wrath of nature. It all comes down to what we, as humans, stole from the environment instead of sharing it. Inequity in distribution of resources further worsens our problems. This hypocrisy can be eliminated by sharing facilities with those who have less, efficiently consuming food without wastage, finding ways to sustainably co-exist with our fellow living creatures, being aware of the hazards maximalism can cause, and setting a benchmark for distribution of each resource.
What do you need?
To make sure you know about the environment the right way, a thorough understanding of the subject is required. Of course, it is not possible for everyone to attend an offline course, (regular as you may call it) more so, nowadays due to the lockdown, it is far better to enroll in an online course and gain expertise and certification from educational giants like Harvard, Cambridge, Oxford, MIT, NASA, and the like. Some of the courses from various universities you can register for are:
Global Warming: The Science and Modelling of Climate Change from The University of Chicago
Reservoir of Geo-mechanics from Stanford University
Water Resources Management and Policy from University of Geneva
Ecology: Ecosystem Dynamics and Conservation from American Museum of Natural History
Climate Adaptation for Human Health from Yale University
Climate Resilience and Adaptation for Rural Roads from University of Birmingham
Energy and Development from University of Queensland
Fundamentals of GIS from University of California
Greening the Economy from Lund University
Introduction to Environmental Law and Policy from The University of North Carolina
Municipal Solid Waste Management in Developing Countries from Ecole Polytechnique Federale de Lausanne
The Age of Sustainable Development from Columbia University
Apart from these exclusive courses, most of which are 2-4 week long with approximately a maximum of 10 hours per week studying period, Coursera and EdX also provide a number of introductory courses for people aspiring to learn about climate change, global warming and in general about the environment. These courses are collected from various universities and colleges across the world with a rich and versatile faculty to help you through every task. The duration of these courses is 2 to 6 weeks at an average. Each course provides you a certificate at the end of completion of all worksheets and homework. It is better to begin with a short duration, simple course and work your way up to the more advanced ones. Online learning is easy, advantageous, time-efficient, cheap and most of all can be accomplished from anywhere. Video lectures, assignments and forums help you through the whole learning process.
After getting certified, you can enlist your progress for every employer out there. Updating your resume and cover letter with certifications from prestigious universities can help in landing a good job. Online learning also efficiently develops your overall knowledge on the subject. So, you might not find it difficult to converse with people from various organisations related to the environment. Additionally, your company might find it useful if you are well informed of the regulations that need to be taken care of in a start-up or an already established business. Your social media profiles like Facebook, Instagram, and Twitter would help in relaying your expertise to a larger audience. You may even be offered freelance jobs on a good enough stipend. Updating your LinkedIn profile with these certifications will do wonders for your professional image.
Know Certifications and Skills
To increase your options at being scouted for best environment jobs, what you need is skill development and knowledge. Knowing about fields like waste management, climate risk assessment, researches in environmental science, environmental and social impact assessment, and environmental journalism is important and bound to help you get your dream job in this field. Understanding environmental science is easy but fines-sing it is a lot harder. So, it is better to properly select and be fully aware of your aspirations. The next step would be to learn about the field and observe the competition. It is only then that you will be able to improve and acquire the desired job.
The ISO 14000 family of standards are developed by ISO Technical Committee (ISO/TC 207) and its different sub-committees. This series of standards was introduced in 1996 and most recently revised in 2015. ISO 14001 provides requirements with guidance for use that relate to environmental systems. Other standards in this family focus on specific approaches like audits, labelling, communications, and life cycle analysis. It also includes environmental challenges such as climate change. These set of rules and standards are designed to help companies reduce industrial waste and environmental damage. Key standards included in ISO 14000 are:
ISO 14001: Specifications of Environmental Management Systems
ISO 14004: Guideline Standard
ISO 14010 – ISO 14015: Environmental Auditing and Related Activities
ISO 14020 – ISO 14024: Environmental Labelling
ISO 14031 and ISO 14032: Environmental Performance Evaluation
ISO 14040 – ISO 14043: Life Cycle Assessment
ISO 14050: Terms and Definitions
IS0 14064: Organization level quantification and reporting of greenhouse gas (GHG) emissions and removals
Knowledge about these standards will further improve your profile for environment organisations and companies to spot you out from among hundred others. Therefore, an introductory course related to ISO rules is a must.
Utilizing your time to increase productivity in this period of coronavirus lockdown is the most efficient way forward. When all is said and done, when we emerge from this pandemic, it would be really challenging if you won't have something to show for, not just to future employers but to yourself as well, given all the free time you had.