Local factors is the reason behind significant spikes in coastal ocean acidity
|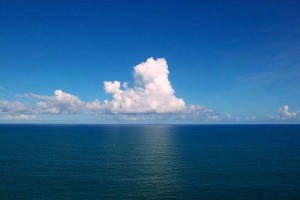 A new study has recorded dramatic, natural short-term increases in the acidity of a North Carolina estuary.
The short-term spikes in the acidity of the estuary were brought about by changes in temperature, water flow, biological activity and other natural factors, the researchers said. This is occurring in addition to the long-term acidification taking place in Earth's oceans as a result of human-caused climate change.
Lead author Zackary I. Johnson, Arthur P. Kaupe Assistant Professor of Molecular Biology at Duke's Nicholas School of the Environment, said that the natural short-term variability in acidity they observed over the course of one year exceeds 100-year global predictions for the ocean as a whole and may already be exerting added pressure on some of the estuary's organisms, particularly shelled organisms that are especially susceptible to changes in pH.
The study was conducted at the Pivers Island Coastal Observatory at the Duke Marine Lab in Beaufort, N.C., as part of a long-term coastal monitoring program.
Researchers collected seawater samples from Beaufort Inlet weekly for a year and on a daily and hourly basis for shorter periods to track changes in the water's pH and dissolved inorganic carbon on multiple time scales.
The Duke team's analysis showed that a wide range of natural variables, including changes in temperature, algal production and respiration, and water movement caused by tides and storms, triggered sharp spikes in the inlet's acidity. Some changes occurred over the course of a season; others took place on a daily or hourly basis.
The study appears in the peer-reviewed open-access journal PLOS ONE.
Read more on sea water salinity here.
Image credit: Tiago Fioreze at Wikipedia