New Delhi Udyog Bhavan gets e-Vehicle Charging stations
|
As one of the events of the Department of Heavy Industry's Swacchta Pakhwada celebrations, Shri Anant G. Geete, Honorable Union Minister of Heavy Industries & Public Enterprises launched one fast charging station and one slow charging station for e-vehicle charging.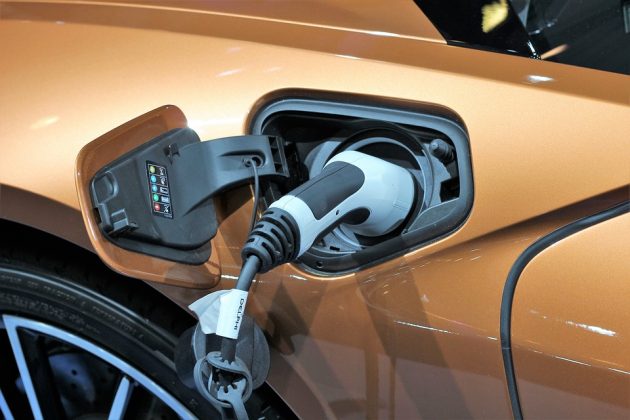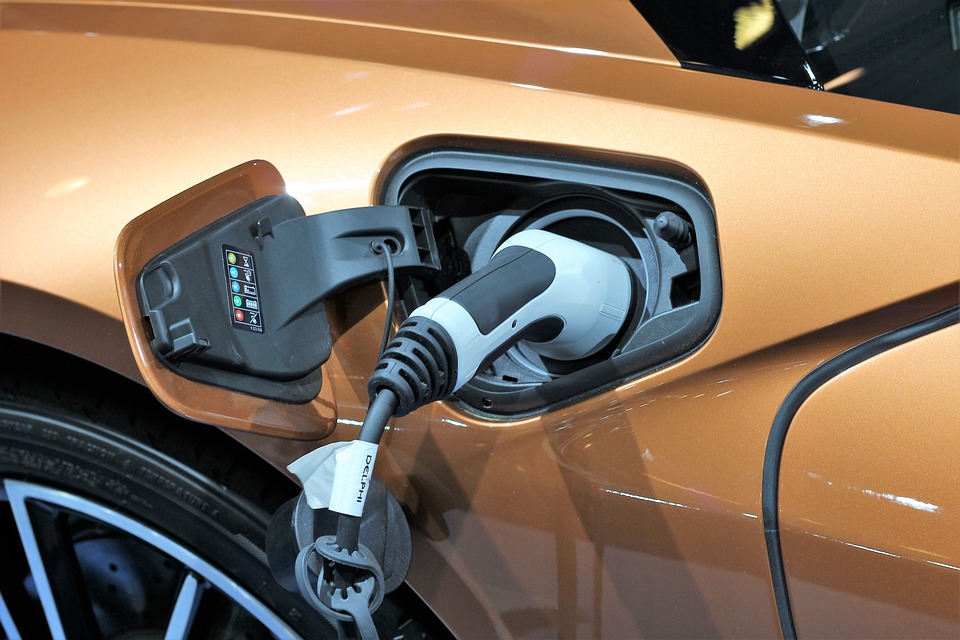 These stations are amongst the eight charging stations (two fast charging and six slow charging stations) placed in the Udyog Bhawan premises in New Delhi. Bharat Heavy Electricals Limited (BHEL) has set up the two fast charging (DC) stations, while Energy Efficiency Services Limited (EESL) has installed the six slow charging (AC) stations.
At a time one car can be charged in the single outlet DC charger which takes close to one and half hours to charge. The AC charger, on the other hand, takes around six to eight hours for charging. However, there are three outlets on a single AC charger, enabling three cars to be charged simultaneously.
Under the Public Fast Charging Infrastructure Network for Electric Vehicles, the Government of India has funded the project for 25 e-Vehicles charging stations in Bengaluru. Other than that the Solar Based Charging Infrastructure for the E-Vehicles by BHEL is also funded by the government. BHEL which is in the advanced stages of providing end-to-end e-mobility solutions that are developed locally has supplied as well as commissioned the DC 001 fast charger.
The Department of Heavy Industry is also funding the Rajasthan Electronics & Instruments Ltd. (REIL)'s proposal to set up 200 charging stations as well as Solar powered Charging Infrastructure for the Electric Vehicles. Three solar hybrid chargers have already been installed in Jaipur, Rajasthan by REIL.
Several other places where Electric Vehicle Charging stations (AC, DC) are installed include:
Delhi, Dwarka, Sector 10 Metro Station under the DMRC – 18 AC chargers
Various places under the Jaipur Metro Railway Corporation – 15 AC chargers
Shram Shakthi Bhawan, Delhi – 2 DC chargers.
Additionally, work is in progress for installation of four DC and five AC chargers; one DC and one AC charger at many places of SDMC (South Delhi Municipal Corporation); BRPL (BSES Rajdhani Power Limited).
To curb pollution levels and to make the Indian cities greener and cleaner; to reduce the dependency on the fossil fuels, in 2015 the government of India under the National Electric Mobility Mission, initiated the FAME India scheme. Creating Demand, Charging Infrastructure, as well as technology platforms, Pilot projects and R&D, were the four main areas on which the first phase of FAME focuses. Under this, for creating demand and more adoption of the EVs, incentives are provided in the form of price reduction for those who buy electric and hybrid vehicles (xEVs). Under the other focus areas of this scheme that is R&D, pilot projects, public charging, and Technology development certain projects have got grant extension approvals.
The FAME II, the second phase of the FAME India Scheme focuses on pollution control through shared public transportation by electric power trains. For electric mobility to be rolled out smoothly, charging infrastructure has to be developed. The FAME II is focused on addressing this need.