Now, carry and clean your cutlery on the go with Cliffset
|
Did you know that every time you use a plastic spoon and fork to eat something, the action has a negative impact on the environment? They might be easy to use and convenient to carry, but plastic forks and spoons take centuries to decompose. The Ocean Conservancy has included plastic cutlery in its list of items that are most deadly to the sea and aquatic animals.
Though a logical solution to reducing such wastage is to take one's own cutlery whenever you step out to eat out. However, the solution isn't the most convenient one, if you consider the hygiene aspect. The dilemma is one that affects a lot of people, but thankfully there is a solution. Cliffset is cutlery made of stainless steel which comes with a portable dishwasher. With this product, you can carry your cutlery with ease and not care about going home and then cleaning it.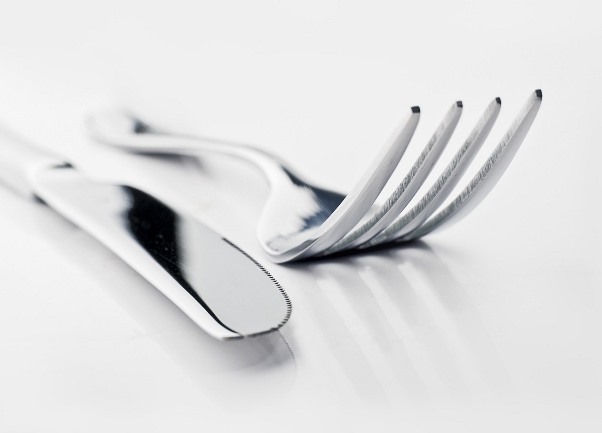 Most of us have struggled with flimsy plastic cutlery. They aren't very comfortable to hold while eating dishes like spaghetti. Moreover, they are among the most common disposable items which are carelessly thrown away on beaches and end up in water bodies, leading to aquatic pollution. By choosing to use a product like Cliffset, you would be doing the environment a lot of good. Though there are several alternatives available for plastic forks and spoons like cutlery made of bamboo. However, these alternatives the functionality and convenience that Cliffset promises. For instance, you might have a tough time getting rid of the guacamole stuck on a bamboo fork after it has dried, but you won't be facing the problem with Cliffset as you can wash it on the spot.
The Cliffset package comprises a cleaning tool, ready to fill sprayer, a travel case, a knife, a fork and a spoon. The knife, spoon and fork are made of stainless steel. The travel case can be easily washed in the machine and is compression-moulded. The cleaning tool is customized for use with the Cliffset cutlery. The ridges of the tool fit within the tines of the fork and scrape off every last bit of food. The tool's straight and curved ridges are perfect for cleaning the spoon and knife. It also doubles up as a sprayer for the no-rinse cleaning solution. Talking about the cleaning solution, it is made using pure lemon extract and is food-safe. It is made of lemon oil, water and alcohol.
It is extremely easy to use as well. Once you have eaten, use the cleaning tool to scrape off the food from the cutlery. Next, spray the cleaning solution and pack it back in the travel case. The product is a great tool to carry on journeys or when there is a lack of access to water. The forks, spoon and knife are made of 18/8 stainless steel and have powder-coated handles. Alternatively, you can also wash them in your dishwasher. Not only are they durable and portable, but their design is also sleek. Elegant and ergonomically-designed, they are the perfect companion for any meal. Cliffset is available in five colours – ocean beach orange, Stinson silver, Bolinas black, Granada green and point Reyes yellow. It is not very heavy as it weighs just six ounces.
The product's compact size ensures that you can fit it anywhere, be it your car, desk, or even your pocket. Cliffset is the brainchild of entrepreneur Cameron Drake. He came up with the idea for Cliffset in 2019. The product was inspired by his experiences while living on a boat and the way he found carelessly thrown debris floating in oceans. While studying at UC Berkley, he wrote about the food packaging revolution and the massive plastic waste it generated in his thesis. The company claims that they have just recycled an old idea and customized it to fit modern-day needs.
For centuries, early travellers used to move around with their own utensils. However, over the past several decades, people have stopped taking their cutlery around as it is simply not convenient. In a market survey conducted by the Cliffset team, around 50% of the respondents said that they didn't carry their cutlery around as it was a hassle to clean it when they were out. Another 75% admitted that they simply forget to bring it with them when they step out of their homes. Armed with similar insights, Drake and his team set down to design a product that was not only portable but could also be cleaned even when water wasn't accessible. The company's website claims that the product is highly durable as it can be used more than 50,000 times. Not to forget, unlike plastic cutlery you can easily eat with these items.
Drake is also the founder of 'Good Use Juice'. The San Francisco-based firm makes cold-pressed juices from misshaped or oddly-shaped and surplus vegetables and fruits that would otherwise be thrown away.