Renewable tariffs not attractive anymore
|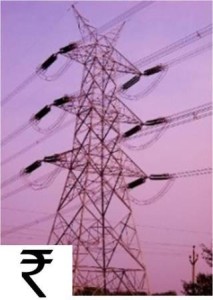 With the slide in rupee and prices of PV modules increasing, States in India are finding costs of renewable energy on the higher side.
Ass to this, the anti-dumping investigations, and the precarious financial environment and the picture is not very rosy.
According a report prepared by Mercom Consulting, the rupee fall and prices of modules firming up in the past few months has added to the woes of the sector, which is beset with difficulties in terms of gathering pace. India added about 622 MW in the first seven months this year. In the last three months only 73 MW of solar power generation was added in spite of huge potential the sector has. Therefore, Mercom states that India needs to focus on creating a policy environment to encourage private and foreign investments into the sector.
The government on its part had to reintroduce financial benefits for the wind sector. The government will provide an incentive of 50 paise per kWhr subject to a total of Rs 1 crore per MW of capacity. Read more here.
Renewable energy sector is expected to draw in big investments in the near future but slower growth because of lack of policy initiatives and confusion regarding incentive schemes has dampened industrial interest in the sector.
Reference and further reading;
Read more on –India may decide on anti-dumping case soon