Separate ministry for Himalayas?
|
A group of environmentalists have suggested that a separate ministry be set up for the Himalayan region. Noted environmentalist Sunderlal Bahuguna said, 'The disturbances in the Himalayas is not a concern for the Himalayan communities alone. Conserving the pristine Himalayas should be the responsibility of every citizen of the country.'
The Himalayas are storehouses of ice, one of the largest bodies of ice after the polar cap regions and supply water to many rivers of India.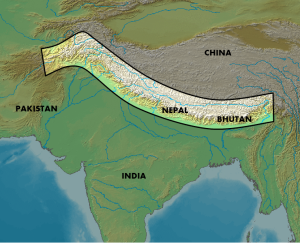 The Himalayas are already under threat because of human interference and climate change. They are home to a large variety of plants and animals; these hotspots of biodiversity need to be protected for the various ecological functions which they render. The local communities living in the region are more susceptible to climate change and cannot undertake huge mitigation measures because they are not very affluent. For many who depend on the region for their livelihoods, the prospects of natural resources declining is a harsh reality.
Will a separate ministry be able to address and solve the problems of the majestic Himalayas?
Read the full story here