What our new PM, Narendra Modi should do for the Energy Sector
|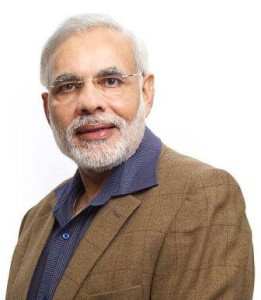 Now that the BJP has won and finally received a majority mandate from the people of India, it is time to fulfil the expectations. We can only hope the party will not be foolish enough to squander away the goodwill it has earned in this election. Make no mistake, the party has not won solely on the basis of Hindu votes (you can't get a majority in UP if you simply reply on one section) nor do the voters want a Ram temple from them. This is a vote for development and if the BJP falters on this aspect, then they will meet the end of Mayawati.
Narendra Modi has done a lot for the energy sector in Gujarat. He built more than 900 MW of solar power capacity in Gujarat which represents one-third of the total capacity in India. Gujarat also has the distinction to have the first climate change department in Asia and also the first state to bring out a comprehensive solar policy. The most famous and unique solar power project was also from Gujarat which is the 2012 Canal-top Solar Power Plant built on the Narmada canal. Modi's government also brought many unique concepts such as Rent a Roof wherein you could rent your roof for a solar PV project.
Green Clean Guide has been closely following the electricity scenario in different states and in our article for Gujarat, we pointed out that Gujarat was one of the few states in India that is rapidly progressing towards ensuring energy security. Read more on electricity scenario of the state of Gujarat here. Chief among the projects that he should continue (and the BJP manifesto also promises to continue) is the National Solar Mission.
The time for abolishing subsidies has come. No economy can survive on subsidies. Something Gujarat has already begun and needs to be replicated in other parts of India is the differentiation of subsidies such as electricity for farmers. Give them free electricity during day time and charge at full rates for non- day time consumption. Which farmer does farming at 10 pm at night? And why must he get free electricity for non-agriculture applications. The previous government had a plan of bringing electricity to every household in India by 2012 which of course it could not fulfill. Modi must take up this mantle and fulfill it.
Another promise which he needs to fulfill is the Pradhan Mantri Gram Sinchani Yojana which will provide irrigation facility to every farm. As of now, only about 26 per cent, 16.2 per cent and 14.4 per cent of the total cultivation area under oilseeds, pulses and coarse cereals, respectively, is irrigated in India.
Green Clean Guide recently also interviewed personnel from the Climate Policy Initiative that had published a report on, "Solving India's Renewable Energy Financing Challenge: Instruments to Provide Low-cost, Long-term Debt." As per the report's findings, "the biggest barrier to renewable energy in India is the inferior terms of debt – i.e., high cost, short tenor, and variable rate – which raises the cost of renewable energy in India by 24-32% compared with similar projects in the US."
So the new government also needs to take strong measures to shift from a present subsidy rich model towards a debt providing structured model to push renewable energy growth in the country.
Improved public transportation is the need of the hour. The metro success needs to be replicated in as many areas of the country as possible which will in turn reduced need for personal methods of transport. Incentives need to be provided for replacing older vehicles with newer ones.
The current rigid pricing mechanism for energy in India where the government plays a dominant role needs to be restructured. Regulators independent from government control need to be setup that will in turn base pricing on real costs.
Infrastructure development is also necessary. A separate renewable energy grid is necessary for the country given that renewable will be supplying more energy into the grid in the coming years.
Lastly, the new government should ensure through its policies that energy security in India and specifically getting electricity should be seen as a commodity which consumers should be willing to pay for and not as a fundamental right.