100 MW Joint Venture for solar power project is approved in Uttar Pradesh
|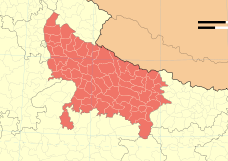 According to reports, a joint venture 100MW solar project in north India has been approved and is expected to be complete by 2014.
The government of Uttar Pradesh has approved a joint venture between Uttar Pradesh New and Renewable Energy Development Agency (UPNEDA), and the government hydroelectric enterprise, National Hydroelectric Power Corporation (NHPC).
UPNEDA will lease 267.47 hectare of non-agricultural land in Kalpi of Jalaun district, and the NHPC will install the plant at the cost about 400 crore. The plant will commission in 14-15 months from the date of signing of MoU.
This is a significant step for UP which has a target of setting up Solar power plants of a total capacity of 500 megawatt by 2017.