Third wind power plant to be setup by Surat Municipal Corporation
|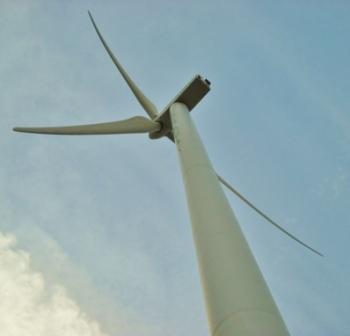 Surat Municipal Corporation is setting up its third wind power plant. The plant with the capacity of 6.3 MW will help in fulfilling electricity requirements of of Sarthana Water works and other water distribution centres of the city.
Gujarat has a total capacity of 3114.250 MW Wind Power Projects as of 30.04.2013 (GEDA). For more information, click here
A 3 MW was set up at Adodar in Porbandar district in 2010 and another 8.4 MW is under construction.
Gujarat has in the past few years registered the highest growth in its wind generation capacity. Recently DLF has also registered a deal of Rs 325-crore deal to sell 150 MW wind turbine project at Kutch in Gujarat to Bharat Light and Power's subsidiary BLP Vayu.
In India, Tamilnadu has highest wind potential and installed capacity in the country followed my Maharashtra, Gujarat, Karnataka, and Rajasthan.
Indian Wind Energy program was initiated in the Sixth Plan.Wind farms maybe On shore, Near Shore, Off shore or Airborne. Read more about wind power plant technologies here.
Relevant information:  GEDA, ET