BMW's MINI-2019 Shows Initial Design Sketches Of Its Fully-Electric Production Model
|
A pair of expensive detail design sketches has been released by MINI, which came as an opening preview of the first fully-electric model that too from the British brand. Exactly ten years ago, they started with the MINI E pilot project to the sale on MINI Cooper S E Countryman ALL4 plug-in hybrid model since 2017. The next level of advancement in the electrification of the MINI brand is the MINI with the battery-electric drivetrain and it indicates the BMW Group's NUMBER ONE NEXT strategy. At the Festival of Speed (FoS) which is taking place from 12 to 15 July in Goodwood, southern England where the initial design sketches will be announced in time. Moreover, visitors will get a chance to undergo the MINI Electric Concept at the FoS in the MINI stand. It will offer a brand new look of the brand's first fully-electric production model.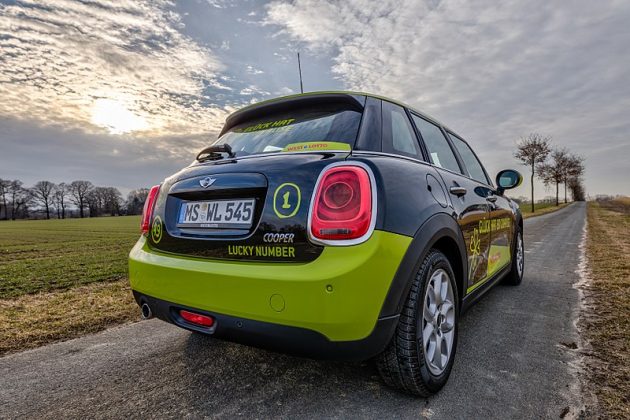 Head of MINI Design- Oliver Heilmer said that MINI is fully-electric and an urban brand that is the logical next step into future. The fully electrified MINI initial sketches have shaped the vision of people about its authentic design becoming as a bridge between the electric future and the history of the brand.
The car's grille is shown in the sketches which looks like a hexagon and is the signature MINI design element, but what's new is the closed-off interpretation added in this. There are cooling elements just behind the grille, which can be noticed by their absence. This means the airflow can be improved easily when the grille stays closed. To identify it as an electric MINI, there is a yellow accent bar present with an E badge in yellow colour only which generates a powerful contrasting effect. There is one more sketch which has showcased the striking wheel design of this fully-electric MINI. This concept has been uncovered last year for the first time ever and has been carried forward by the MINI Electric Concept into the production model. The wheels add their own asymmetrical twist and also take the subject of the accent bar present on the grille.
There has been an announcement by the BMW Group about the advancement of electrically-driven MINI production model in the year 2017. The all-new MINI is set to hit the roads in the year 2019. This battery-electric drivetrain will come exactly 60 years after the classic Mini came on sale.
This has made turn the electric mobility into an emotionally engaging experience which has made driving fun, as the new model properly implements the MINI template. At Plant Oxford, this all-new electric model will roll off the assembly line and is based on the MINI 3 door. The production of its drive train will be generated at Plants Dingolfing and Landshut- the centres for electric mobility embedded in the BMW Group's production work.