Car2go publishes White Paper: Why car sharing plays a decisive role in the breakthrough of electric mobility
|
A White Paper was published today by Car2go, which is a global market leader in the free-floating carsharing sector. The article published in White Paper depicts the main five reasons of how carsharing plays an essential role in the electric mobility development.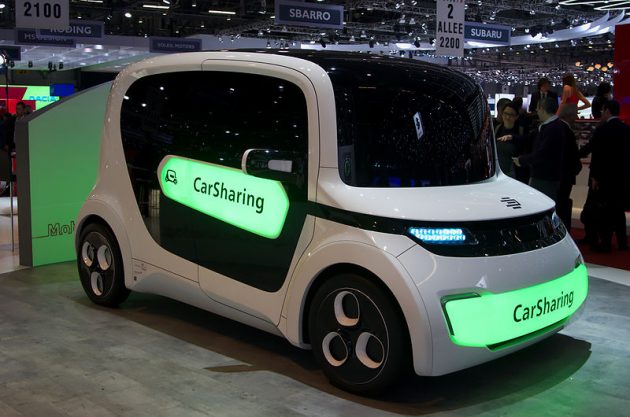 Olivier Reppert, CEO of car2go said at the Future Mobility Summit in Berlin that adopting fully electric carsharing technology is an appropriate option for electric cars. This technology has proved its suitability and has constrained to maximum strain under real conditions for everyday use.
Not only vehicle manufacturers will get benefit from it, but also the overall system of electric mobility will get an advantage. These include network operators, research institutions, electricity providers, battery manufacturers, cities and also the users. All this estimate was based on a valuable knowledge gained on a day-to-day basis.
Reppert explained that the reason behind promoting car sharing's systematic development is that they are convinced by the fact that the future of carsharing is electric. The already positive effects of carsharing are overweighed by the effects of fully electric carsharing fleets. The added effects are many like improved air quality in metropolitan areas. He further added that the problems of chicken-and-egg caught with the charging infrastructure will also be solved by them or they will assist the cities in this. As a whole, they are looking forward to a notable contribution to promote the electric mobility.
Already, in three location- Stuttgart, Amsterdam and Madrid, Car2go operates purely electric carsharing fleets which are used by over 365,000 customers and a total of 1,400 vehicles are installed. By this, Car2go becomes one of the world's largest providers of carsharing vehicles in the electric carsharing sector. By the end of 2019, there will be an installment of 400 more electric cars n Hamburg.
To make cities a better place to live in and cleaner is the strategic goal of both carsharing and electric mobility. The Car2go White Paper stated that they truly understand the electric driving as an interaction of a variety of components. It ranges from the battery to the whole electric network. It goes on to the customer experience that too positive and also the charging infrastructure. The whole process is about promoting the electric mobility's overall system.
One of the primary mobility services of Daimler AG is car2go, which is the pioneer and market leader of free-floating carsharing. Worldwide instalment of over 14,000 smart and Mercedes-Benz vehicles are reserved and rented, this is the concept behind it. The cars can be rented any time via a cost-free smartphone app. Today, in 26 locations in China, North America, and Europe, the mobility concept is launched and has over three million users also. A proper solution for urban mobility has been given by car2go, which has significantly led to a reduction in congestion in various cities.  Car2go is one of the biggest fully flexible electric carsharing providers that has around 1400 vehicles at three European locations with 100 per cent success rate. Car2go's main objective is to take these positive effects to a whole new level.