Union Government has banned cosmetic companies from animal testing
|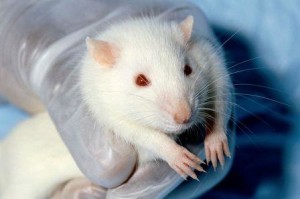 Union Government has banned cosmetic companies from testing on animals. The notification prohibiting testing of cosmetics on animals was issued by the Union Ministry of Health and Family Welfare on 27 January 2014.
The rules prohibiting testing of cosmetics on animals will become effective within 45 days of it being made public. The ban implies that no cosmetic which has been tested on animals in the country will be allowed to be sold.
With this decision, India has become the first country in South Asia to ban the testing of cosmetics and its ingredients on animals.
To give effect to the notification, the amendment was made in the Drug and Cosmetics Act, 1945.  The amendment provides that any cosmetic product which carries out animal testing will face action as per provisions of the Drugs and Cosmetics Act and the Animal Cruelty Act.
The Union Ministry of Health decided to amend the rules after issues were raised by certain organizations and Members of Parliament, and to follow standards in line with the European Union (EU). EU in 2013 implemented the final phase of the EU law which made the testing of cosmetics on animals completely illegal.
However, the ban will not prevent companies from importing and selling animal-tested cosmetics in the country. Companies are still free to outsource their animal testing to other countries and then import newly animal-tested cosmetics and ingredients back into India.
To prevent this, India must also ban the import and sale of cosmetic products and ingredients that have been newly animal-tested anywhere in the world.
Israel and the 27 countries that make up the European Union have implemented both testing and sales bans to bring an end to cosmetics animal suffering in their respective jurisdictions.
Image credit: Janet Stephens, hosted at Wikipedia