Tata Nano to Return in Electric Avtar
|
All set to launch in its new avatar as all-new Jayem Neo EV comes Tata Nano. Not only for personal use, but it will also be included in the cab service company Ola. Initially, 400 new cars will be supplied to Ola. An engineering company, Jayem Automotive has been supplying parts to Tata Motors from a long time. A joint venture with Jayem Automotives has been announced by Tata Motors to produce special performance vehicles. Both the companies will work together to improve the performance of these vehicles and enhance the appearance too. They are about to launch a niche range of exciting and quality products to its customers.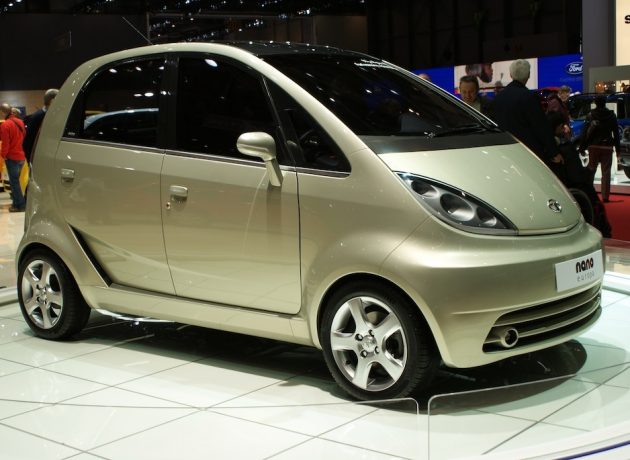 Jayem Automotives will source the body cycle parts and body shell from Tata Motors and the assembling of Neo electric will be done in Coimbatore. An electric motor of 23 HP will be used by Jayem that runs on a 48V electric powertrain. Apart from these, all the other details of this new hatchback are not known.
It is been reported that the model is already in use in Hyderabad as accompanying photos of the Ola Cab with Jayem Neo EV have been seen. No Tata Motors branding will be carried with the Jayem Neo EVs, but it will be seen with Neo logo and Jayem badging.
The brand new Jayem Neo EV onboard features include air conditioning, central locking, front power windows, Bluetooth, multi-information display, AUX-in, 12V power socket, and electric power steering.
Jayem Neo EV has ARAI rating on a single rating of 200 km range and is powered by a 40-volt electric system that offers 23 hp.
Jayem Neo is all set to feature the Tata badge on its bonnet. This will be a great step towards the hatchback as the sale of car's petrol version in India has been bit depressing. Electric cars have undergone a big scale in foreign countries whereas, in India, it has seen a surge in demand.  It is expected that electric cars will soon replace petrol and diesel cars in the next decade because of the rise in fuel prices and environmental concerns.
This electric car will be first offered to the fleet market only with Ola Cabs that will get the first 400 units. Ola has planned something big for the electric cars as it is all set to have about a million electric cars including electric three-wheelers and electric cars by 2021. The running cost of the cars will be brought down by this move of launching electric cars. It will also impact the pollution levels as there will be negligible emissions from the exhaust pipes. The rise in electric cars will make India less dependent on expensive crude oil imports.