Diclofenac killing vultures
|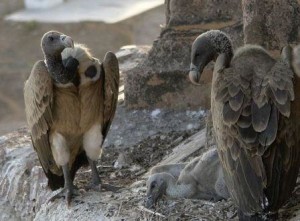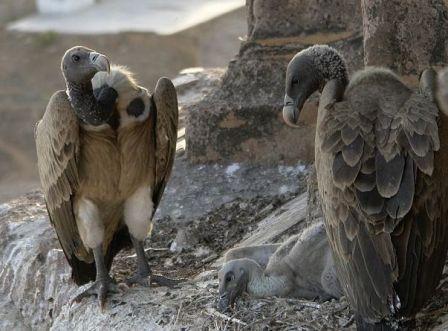 Diclofenac, the painkilling drug has adversely affected vulture species, says a study published in a paper published in the Cambridge Journal – Bird Conservation International. The study by researchers from the Bombay Natural History Society (BNHS) and Royal Society for the Protection of Birds (RSPB) states that the drug seems to have affected the twin species- Egyptian vulture (Neophron percnopterus) and red-headed vulture (Sarcogyps calvus).
These two species has reduced drastically by nearly 80% and 91% respectively in the Indian subcontinent since the mid-1990s. Both species stand globally threatened.
Chris Bowden, international species recovery officer and manager of the Saving Asia's Vultures from Extinction (SAVE) programme, has said in the statement, "This study clearly shows that not just the Gyps species, but other vulture species have also been affected by drugs such as diclofenac to varying extents. Future conservation efforts should cover all such species through a broader framework of research and advocacy."
Vultures ingest diclofenac after feeding upon carcasses of dead cattle that have drug residues because of administration during treatment.  The DGCI (Drug Controller General of India) had cancelled manufacture of the drug in India with Pakistan and Nepal also banning the drug in 2006 and Bangladesh banning it in 2010.
BNHS and RSPB are also instrumental in listing joint efforts to set up Vulture Safe Zones (VSZ) across the country.
BNHS, one of the oldest environmental research NGOs in India, has been engaged in vulture conservation and captive breeding for nearly a decade now, in association with UK-based Royal Society for the Protection of Birds (RSPB). BNHS with support from RSPB runs three Vulture Conservation Breeding Centres (VCBCs) at Pinjore in Haryana, Rajabhat Khawa in West Bengal and Rani in Assam.
Reference and further reading-
http://www.bnhs.org/vulture-programme.html
Image credit: PLoS Biology Vol. 4/3/2006, hosted at Wikipedia