DLF sells 11.2-MW wind mills in Karnataka
D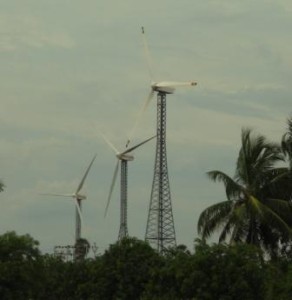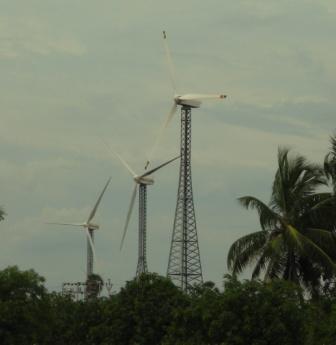 LF has announced the sale of its 11.2 MW wind turbines in Karnataka for nearly Rs 30 crore.
It is part of the company's strategy to exit from non-core businesses.
Delhi-based private firm Goyal MG Gases is to sell Karnataka wind mills and the deal is expected to get completed by end of this year, DLF said in a filing to the BSE.
DLF has recently also finalized the deal to sell 150 MW wind turbine project in Gujarat.
DLF had wind turbine projects in Gujarat, Rajasthan, Karnataka and Tamil Nadu with a total capacity of 227 MW.
DLF has been selling its non-core assets to cut its debt and focus on core property business.  However, many other wind project owners are selling their wind assets to concentrate on their core business or due to lack of Accelerated Depreciation (AD) benefits.
Wind sector in India has grown rapidly in past 10 years. The reason behind this growth is Accelerated Depreciation (AD) benefits for wind project developers. AD allows wind project developer to take advantage of tax benefits. It has been a crucial driver for pushing investment in wind industry in the country.
However, AD benefits for wind power projects have been withdrawn by the government of India from April 2012. This caused very less investment in wind energy sector in this year.