Economic importance of Polyalthia longifolia
|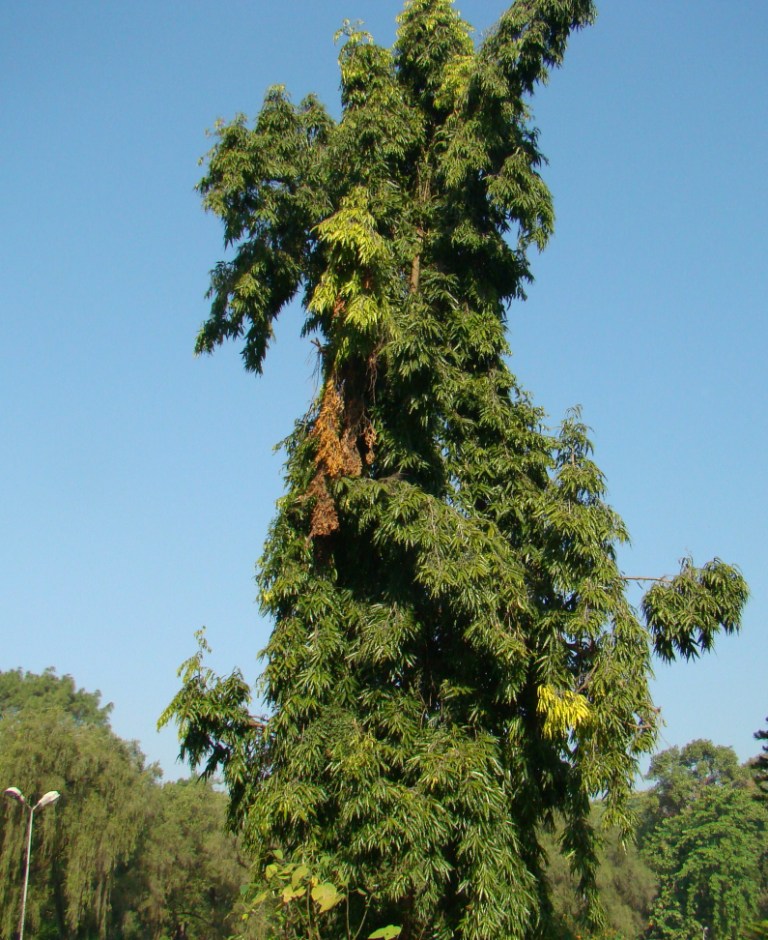 Family: Annonaceae
Genus: Polyalthia
Species: P. longifolia
Common name: Devdaru
Origin: India
Description: Tall, evergreen tree with a conical crown.  Short but numerous branches and long, tapering, narrow and drooping leaves with wavy margins. Leaves narrowly lanceolate, quite glabrous, faintly gland dotted with wavy margins. Flowers yellowish green,  long in fascicles or very short umbles.
Economic Importance:
The wood is tough and flexible, moderately hard but not very durable. In south India, it is used for making drums. In china, it is used for matches.
The tree is planted for its dense shade and elegant appearance.
Bark is used medicinally as a febrifuge.
The fruits in times of scarcity are eaten by humans and all times by birds or monkeys.
Leaves are used for ornamental decoration in festivals. The tree is a main attraction in gardens throughout India. The tree can be cut into various shapes and maintained in required sizes.