EMO Bikes to launch new electric bikes
|
As the world gets more concerned about the impact of transport on the environment, more and more companies are coming up with sustainable options for mobility. Among these options, electric scooters are grabbing a lot of attention because of their affordability and convenience. EMO Bikes is one of the rising stars in the electric vehicle segment and has garnered global attention with their cutting-edge electric scooters which make transport eco-friendly. The EMO 3S e-scooter has been winning hearts because of its wide array of features which include an LED front, rear lights, pneumatic tires, and disc brakes both at the front and the back.  The company has a few products lined up that are grabbing eyeballs because of its sustainable technology.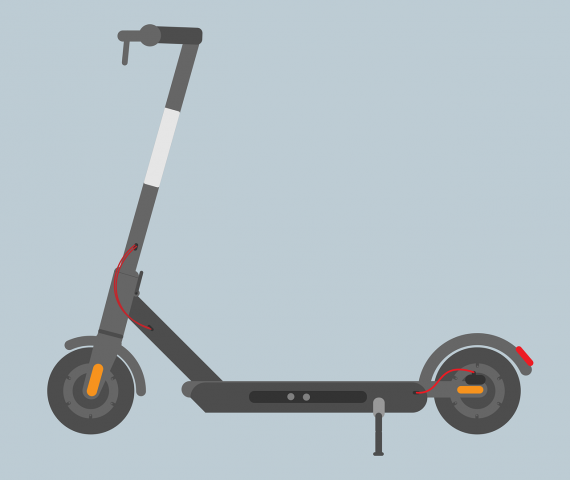 The EMO bikes are available at a starting price of €749 and are suitable for both adults as well as minors. The bike can easily be locked using an electronic lock which is one of EMO BIKES app's features. It has a stable steel frame and side stand, which pave way for convenient and safe commuting. The company also offers customized models which sport a porter, lock, and a holder for mobile phones on special requests by their clients.
The technical specifications of the e-scooter are its real force. The vehicle comes with a wheel size of 12 inches and runs on pneumatic tires with a car valve. Its lithium-ion battery can easily be charged under five hours.
One of the USPs of this vehicle is that it ensures mobility while requiring minimal space for storage. The e-scooter comes with a comfortable seat so that you don't have to worry about aching muscles after a long commute. The vehicle is equipped with a three-zone saddle which allows you to adjust the seat according to your height. The adjustable seat makes for a secure hold and makes long trips comfortable. Another feature that adds to the universality of this vehicle is its foldable handlebar. You can assemble and fold this e-scooter in just a few minutes. Moreover, it can easily be stored even in a small space be it a storeroom, your car trunk, or a caravan. These are just some of the features which make the 12-inch EMO 3S scooter a great vehicle for those who are looking for foldable and compact two-wheelers.
With this brushless e-scooter, you can get a top speed of 25km per hour and it is powered by a 250W electric motor. If you connect this vehicle with the EMO BIKES app through Bluetooth, you can control your speed via the cruise control feature in accordance with your convenience. The foldable electric vehicle runs on a 10AH lithium-ion battery, that is inbuilt. One can charge it in around four to five hours and using any standard socket. There is a charging socket present on the E-scooter's housing. Be it agility, accessibility, and durability, the EMO 3S e-scooter has got you covered on all counts.
Under favorable conditions, you can easily get a range of 40 kilometres with this e-scooter. The e-bike's rotary control enables you to adjust speed levels while you are driving. If you have ever faced any problems while driving on steep inclines or during strong headwinds, you can now forget about such troubles. Once you start driving the EMO 3S e-scooter you will have no problems in maneuvering your way through different kinds of roads and weather conditions, be it inclines or windy weather.
Another advantage of owning this e-scooter is that you don't have to make plans with your friends according to the weather or the place you are thinking of visiting. If the weather takes a windy or rainy turn, you can always carry this vehicle or store it in a compact space like a car trunk. The clever recess in the handle makes it very easy for you to carry this e-scooter around. At the same time, you should know that one is not permitted to drive the EMO 3S e-scooter in areas with StVZO regulations. Hence, it might be a good idea to check your local transport laws and regulations before you decide to buy this vehicle.
The company also has a separate range for children, so that they don't always have to depend on adults for commuting. Called the 'Children's Pedelec', this e-cycle is around 12-inches in width and is foldable. Easy to use and carry around, kids can have a fun day out by driving this safe yet eco-friendly vehicle. The word 'Pedelec' stands for a pedal electric cycle and refers to cycles that use electronic assistance. EMO Bikes also help one in reducing carbon footprint by reducing fuel consumption. These bicycles run on a motor that has a stable output of 250W and can be revved up to a maximum speed of 25 km per hour. They are permitted to be driven in areas where StVZO regulations apply.