February 2019: Monthly Electric Vehicle News Roundup
|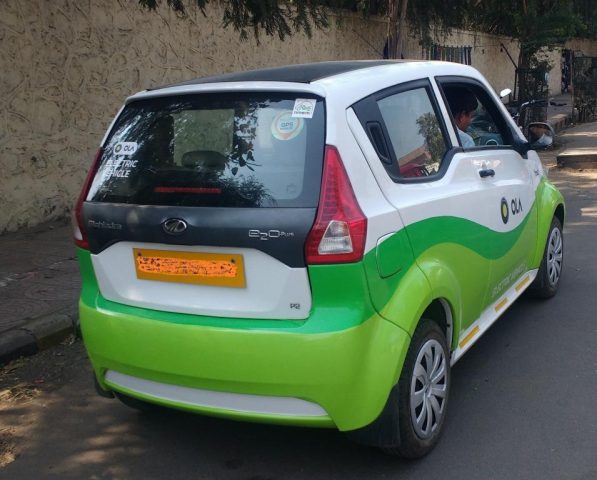 1. 50 Crores allocated to Bangalore to implement mobility scheme
As part of Karnataka state government's mobility scheme, the state plans to have Electric vehicle (EV) charging stations across 10 metro stations in the city. This was proposed in Karnataka budget 2019. Rs. 50 Crores has been allocated to Bangalore Metropolitan Transport Corporation (BMTC) for implementing the mobility scheme. Karnataka is also said to have procured 3000 electric buses for public transportation. The state government is said to have planned Rs. 100 Crores investment on EV startup and Rs. 10 Crores investment on EV ecosystem development in the state.
2. Schaeffler Group to set up EV engineering unit in India
Germany-based Schaeffler Group is reportedly planning to setup an electric vehicles engineering unit providing e-mobility solutions in India to meet the growing needs of the domestic players. It is looking to develop the mechantronics and software capabilities in the country. This announcement comes after it was reported that the company committed to invest Rs. 983 Crores in Indian market to strengthen its footprint here. While it is notable that the government has reduced the customs duty on EV components, lack of clear EV policy framework seems to be a concerning factor for many auto manufacturers.
3. Bajaj Auto's Urbanite
By first half of next fiscal year, Bajaj Auto's new electric vehicle band Urbanite is expected in showrooms. This vehicle maker plans to enter the electric vehicle space with a scooter model, which it has stayed away from for several years now. Company officials expect more battery-powered products going forward. Bajaj Auto is also working on electric Auto and battery powered quadricycle, Qute. While the electric three-wheeler is expected in FY20, electric powered Qute is expected in coming years. Bajaj Auto plans to have a separate dealership network for the electric vehicles.
4. Kerala's electric vehicle target
Electric vehicle future seems to have a long way to go and manufacturers are just getting ready to switch to BS6 from BS4 but Kerala government has set a target of 1 million EVs by 2022 and has allocated Rs. 12 crores e-mobility fund for the same. In the Budget, Finance Minister Thomas Isaac mentioned that by 2020 the RTC buses of Kerala will be replaced by electric buses. Tax exemption and subsidies are also planned for electric-autos. Thiruvananthapuram would become the first Indian city to have all electric buses. 10 zero emission AC buses in Thiruvananthapuram-Ernakulam- Thiruvananthapuram route is expected to boost the EV target.
5. Lyft to add 1000 Electric Vehicles
In response to demand from riders and drivers for low emission vehicles, Lyft plans to add 1000 electric vehicles to its fleet by end of 2019. Currently it would be Chevrolet Bolts, but the company is looking to buy other EV models also. This express drive rental program would begin in Atlanta and Seattle however details of expansion beyond these cities are not available. The program aims to increase drivers' take home pay as their expenditure on gas will reduce with EVs. Besides this Lyft is also working with power utilities to bring charging into homes for drivers owing electric vehicles.
6. CATL and Honda sign a MoU
Contemporary Amperex Technology Ltd. (CATL) said it has signed a MoU with Honda Motor under which it guarantees the automaker a supply of lithium-ion EV batteries of 5GWh capacity by 2027 and would set an office outside Tokyo, near the latter's research unit. This seems to be part of Honda's plan to ensure stable battery supply in long run. Later this year, Honda plans to launch its first mass production battery EV. With this agreement Honda also joins the list of the world's largest EV battery makers' partners which includes SAIC Motor Corp, BMW, Volkswagen AG.
7. E-scooter from KTM
Spy photos reveal KTM actively testing its e-Scooter which targets the millennials. The photographs show a rider trying the electric razor scooter with a larger front wheel and a smaller rear wheel. Electric vehicles are not new for KTM which showcased its E-Speed in 2013 in Tokyo Motor Show. As per KTM E-Speed has 64km range on full charge and a top speed of 80 kmph. The E-Speed expected to be in production in 2015 was scrapped as it was not in line with KTM brand image. However looking at these spy photos, we could expect KTM electric scooters later this year.
8. Infrastructure updates needed for Indian EV shift
Vehicle electrification is gaining traction and presents huge growth avenues but to ride on it, India needs to strengthen its EV charging infrastructure say experts at ETAuto EV Conclave 2019. By 2030, a third of the new automobiles would be EVs experts predict. However lack of charging points at strategic locations is a key reason for many to not go for EVs. Acknowledging India's efforts to adopt global regulations, ABB's Global Business for EV charging infrastructure Head Frank Muehlon said grid enforcement for EV charging makes sense when energy comes from renewable sources. He also underlined the need to move to a distributed grid framework for cleaner, stronger, smarter EV ecosystem.
9. Indian Railways creates world record
Indian Railways has created world record by converting diesel locomotive into electric locomotive that too in a record 69 days. The cost of this conversion was lesser than midlife rehabilitation cost of diesel locomotive says Railways. The energy efficient converted electric locomotive gives around 92% more power than diesel. With this 'Make in India' project more freight can be hauled in addition to significant reduction in fuel bill for Indian Railways. PM Narendra Modi flagged off the converted locomotive in Varnasi. Piyush Goyal led Indian Railways plans to convert all diesel locomotive to electric locomotives during mid life rehabilitation.
10. Good news for electric vehicle buyers
According to The Economic Times report, a rebate amounting to Rs.50000 is planned by the government for electric vehicle buyers. This along with loan rate reduction is expected to boost EV sales in India. The prices of the EVs are currently 2 to 2.5 that of ICE vehicles and there are also infrastructure related concerns for these vehicles. Measures are being taken to provide incentives and bring EVs at par with their conventional counterparts. As per a senior official, waiving road taxes, registration charging, parking charges could be considered by the states to popularize EVs.
11. China's Kandi receives US approval
Last year China's Kandi unveiled all electric SUV EX3 and subcompact electric car K22. These cars were introduced the cars in conjunction with a Texas based ATV dealer. Now it has announced that it has got the approval from National Highway Traffic Safety Administration for importing the two cars to US. This announcement had led to increase of its stock say several financial outlets. Earlier Kandi announced that the cars would qualify for the US federal tax credit. While it plans to begin the launching process in the American market, there are no firm timelines known as yet.
12. Volvo Cars issues 2 billion Swedish crowns worth bond
Five months after it terminated plans to list itself due to trade tensions and automotive stocks downturn, Sweden's Volvo Cars has issued 2 billion Swedish crowns worth bond. The funds from the bond add to the company's treasury. Volvo has said it will finance electric and autonomous vehicle development with its cash flows. The new bond pays a floating coupon of STIBOR plus 2.3% and matures in February 2023.
13. Electric Vehicles- known and unknown
Drastic improvements have happened in the technology and design of zero-emission vehicles, and almost all car makers have or are coming up with their own EV models. However the vexing challenge still remains, these EVs cost more than their ICE counterparts and take a lot of time to charge. What is not evident is the lithium ion batteries used are subject to temperature sensitivity and affect the vehicle performance. Also it requires practice and patience to drive these cars which have regenerative brakes which bring the vehicle to a sudden stop as soon as the driver's foot is off the accelerator.
14. Flow batteries for electric vehicles
Longer charging time and charging stations scarcity make EV users' life hard. Scientists are working on developing refillable or flow batteries which can be refueled in minutes across converted gas stations. Flow batteries which have been around since 1980s are bulky and big. Josh Cushman and Lee Cronin seem to have come up with a technology and say their tricked out flow batteries could be small and light enough to be used in EV. They plan to test the technology in cars in next 3 years. However experts feel that between costs, reliability and safety many of these things seldom make it to the cars.
15. Glyd -formidable rival to Ola and Uber?
Mahindra and Mahindra (M&M) launched its Glyd exclusively focusing on electric vehicles in February. However it is known that Ola's EV initiative 2 years ago did not go as expected and the company changed track to e-three wheelers. With M&M being the country's largest EV makers having in-house batteries and other capabilities, Glyd is seen as a formidable rival to Ola and Uber eyeing the EV sector. However unlike Ola and Uber which are investor driven, Glyd won't own any cars or operate them, and M&M which is not investing a lot of money in this can re-deploy investments if initiative fails to take-off.
16. Kerala's proactive e-mobility measures
Kerala Finance Minister Thomas Isaac announced that KSRTC buses will be replaced with electric buses and Thiruvananthapuram will be the first city in India to have all electric public transportation. Once this happens, there are also plans of starting manufacturing facility, battery swapping centers, charging stations in the state for smooth operation. The government has also announced 50% tax rebate for electric autos and 25% relaxation for other EVs in first 5 years. Rs. 12 crores has been allotted for e-mobility promotion, which would be used for providing subsidy to 10000 electric autos.
17. 100 electric buses for Agra-Mathura.
Uttar Pradesh Government plans to operate 580 electric buses in nine of its major cities and the first electric city bus was flagged off by Suresh Kumar Khanna, Urban development Minister. The Agra-Mathura city transport service limited has given a proposal to have 100 buses operational in the two cities replacing the old CNG, diesel buses with modern electric buses. Agra Development Authority has identified 2.86 hectare land in Runakta for electric bus depot development. Agra-Mathura city transport would have to pay Rs. 27.86 crores for getting this land.
18. BMTC likely to miss FAME-I subsidy of 75 crores
BMTC the first state run bus corporation to conduct electric bus trial runs as early as 2014, is yet to decide whether to induct electric buses on lease or purchase them. FAME-I deadline of 31st March 2019 approaching, which means BMTC may lose its Rs.74.8 crores subsidy for inducting 80 electric buses. Cities like Hyderabad have already inducted electric buses under FAME. Sources say that BMTC is in pressure to purchase buses, but it does not have experience in operating or maintaining them. However BMTC chairman says that they will ensure they get the subsidy.