Choose the Raine One for safer, faster and eco-friendly rides
|
As the world gravitates towards more sustainable transport options, electric scooters are gaining popularity fast for being easy to maneuver and offering a reasonable bargain. Of the many brands available in the market today, Raine One electric scooter is one which has been gaining a lot of traction in the short time since its launch.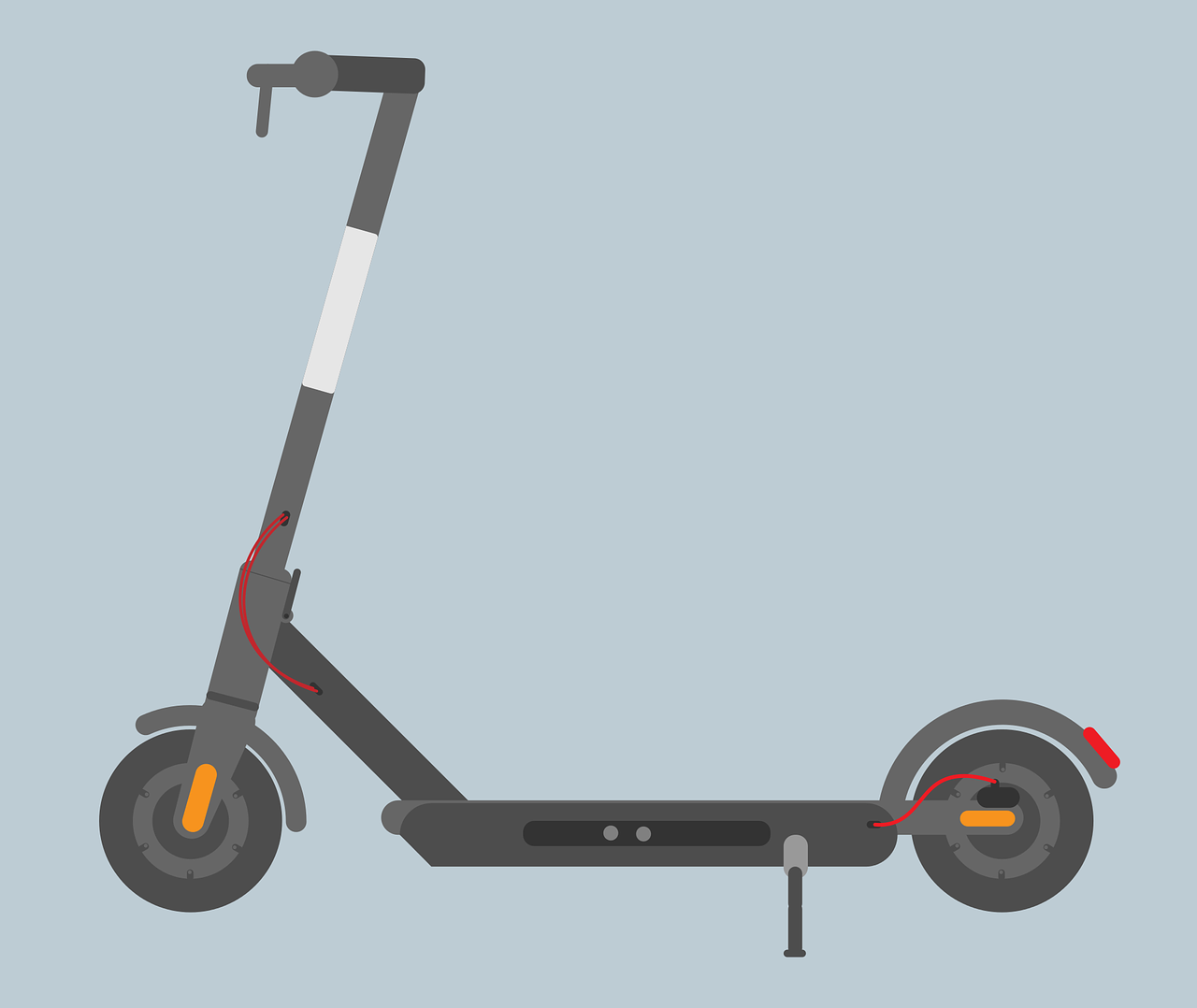 Raine electric scooter is the brainchild of three innovators-turned entrepreneurs Marc Alexander, James Murphy and Michelle Mannering. The three have been the force behind this edgy scooter. Alexander has co-founded the LIFX smart lighting in the past and has years of experience in leveraging the consumer electronic markets for companies. On the other hand, Mannering is known for being one of the brains behind the Black AI visualisation system. Her marketing skills and partnership give the company a unique edge. Murphy has been a part of the team which launched the BajaBoard off-road electric skateboard. He flourishes at using design to create products which are easy to ride.
One of the best features of the Raine electric scooter is the speed and the mileage you get. A top speed of 50kmph and uphill power implies that you don't have to compromise with mileage. The scooter is made using high-quality material so that it weighs very less and is durable too. It can be charged in just five hours. With a single charge, you can travel up to 40 kms. Its superior quality suspension system ensures a safe riding experience. Moreover, you can shuttle between three modes — eco, smart and rocket. There are many features in the bike which assures you its safety. A front disc brake, a regenerative braking system, an anti-locking system and high-grip pneumatic tyres are just a few of them.
The team's efforts to ensure that their customers have a safe ride is evident in the focus on sturdiness and quality of parts. For instance, Raine electric scooter's ABS brake pads. These brake pads come with traction control which ensures a better grip and hence safer rides. The electric scooter's headlights are loaded with features which add to its stability. The vehicle has LED lights both on its rear and front, but they are customizable. A new feature which has been recently added to the Raine One is the bag hook.
Now, you can hang a bag while riding on this hook. The new feature makes it easier for you to balance your body on the scooter by doing away the necessity to carry the bag on your shoulder or back. The electric scooter's rear swing-arm is made of steel of high-strength quality. The steel not only makes Raine One more durable than other electric scooters currently available in the market, but also improves its industrial design. The motor wire cable is held intact with the side plates on the left and right, while the wheels are lit up by LED lights. The electric scooter deck is unique feature of this vehicle, which comprises a sliding tray that accommodates the battery.
There are many other electric scooters available in the market today which are giving the ones offered by Raine stiff competition. For starters, there is Xiaomi M365 and its award-winning design, which is made using an eco-friendly technology. The scooter gives you a 30-kilometre range and has ABS anti-lock brakes. Made of an aluminum alloy frame, you can drive the Xiaomi 365 in two different speed modes. Coming to comparing the two models, Raine is a better option. Not only does it give you a better range, but its customizable LED lights are also a better bet than the regular lights which one gets with Xiaomi 365.
Another electric scooter which has been getting a lot of attention is the Bird One. The vehicle gives you a range of 48-kilometre, an improvement over Raine One's 40-kilometre. Its 474W battery can be recharged in four to six hours. It also features rear drum brakes. A major advantage that Raine One has over Bird One is that the latter isn't foldable. It also weighs heavier than Raine One. Weighing 17.5kg, Raine One will a better choice for an electric scooter if you are scaling hill climbs. Not to forget, its high grip tyres and smart lock make it better suited for difficult terrain.
The third option that you can look into is the Boosted Rev. It comes with a user-friendly design and has an efficient braking system. With a powerful motor, it is easy to set up and customizable. It gives you a top speed of 39 kilometre per hour and a range of 35 kilometres. If you compare it with Raine One, a major characteristic that serves as a disadvantage is its weight. The Booster Rev weighs 20.9kg against Raine One's 17.5 kg. Booster Rev might be foldable unlike Bird One, but it takes longer to charge than Raine One.
Our last suggestion is the Ninebot Max, which gives you a great range of 65 kilometre. The electric scooter is powered by a 551W battery and a powerful motor of 350W. It is also good for a trip on hilly terrain as it offers you an incline of up to 11.9 degrees.
If you compare the Ninebot Max with Raine One, the former is a better performer in many parameters except top speed. While the Ninebot Max gives you a top speed of 30 km/hr, Raine One gives ou 50 km/hr. The Ninebot Max also takes longer to charge and is heavier than Raine One at 18.7kg, although it has a foldable design.