Ujaas energy bags Rs. 13.35 crore order for solar panels
|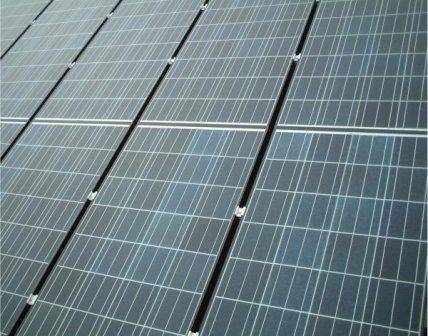 Ujaas Energy has bagged a Rs 13.35 crore order from the ministry of new and renewable energy for setting up a 1.75 mw roof top solar panel installation at four cities as per reports.
Solar Energy Corporation of India ( SECI), a division of MNRE had invited bids for setting up roof top installation in Hyderabad (250 KW), Bhubaneswar (500 KW), Jaipur (500 KW) and Noida/Greater Noida (500 KW).
Solar PV (photovoltaics) converts sunlight directly into electricity by utilizing the photoelectric effect which is the knocking of electrons into a high energy state. Read more here
The company intends to set up these power generation equipment on educational institutions, IT Parks and big industrial roofs the company and it will be executed within 6 months.
Ujaas Energy is one of the first companies to install a solar power plant under renewable energy certificate (REC) mechanism in March 2012. The company has started setting up an innovative offering called as 'UJAAS Park ', that provides complete plug & play solution to the investor for putting up a solar power plant at an affordable cost in time.
Ujaas Energy is the first company to install a solar power plant under the Renewable Energy Certificate (REC) mechanism in March 2012.
Reference and further reading;
Read more on Solar Technologies