First National Wind Energy Mission to begin by mid-2014
|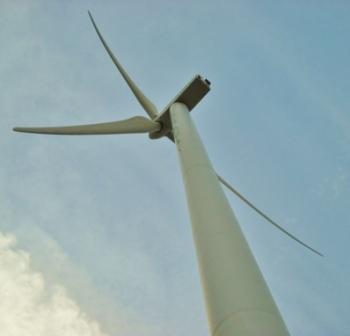 The government of India is planning to launch its first national wind energy mission this year in order to give a boost to the sector and giving it a thrust to achieve parity with the solar mission.
The National Wind Energy Mission (NWEM) would provide;
incentives for investment,
land clearances and
regulate tariffs.
There would be no bididing like the national solar mission but it would provide facilitation of project activity.
"We wish to coordinate separate lines of action in the wind sector and involve all the stakeholders. Wind energy led to the establishment of renewable based power in the country but lately it has been marred by several issues," said Alok Srivastava, joint secretary (wind) in the ministry for new and renewable sources of energy.
MNRE would strengthen grid infrastructure for wind power, identify high wind power potential zones, ease land clearances for the projects, regulate wind power tariff and incentivise investment in the wind sector.
"The proposed NWEM would be placed in the cabinet soon and we wish to kick start it in the next 6 months," said Srivastava. He also said that all stakeholders in the wind sector, ministry of power, Powergrid corporation, central and state electricity regulators, planning commission, private and public sector project developers would be a part of the mission, with MNRE acting as a key facilitator and moderator amongst all of them. "A national program would uproot the scattered impediments faced by the wind sector and spur it towards the second phase of growth," said Srivastava.
India is currently the fifth largest wind power producer in the world with an installed capacity of 19 GW.
The NWEM has an ambitious plan of upscaling wind power to a generating capacity of 100 GW by 2022.
MNRE also plans to extend the 'generation based incentive (GBI)' for the project developers for five years.
Accelerated depreciation and generation based incentive were withdrawn but generation based incentive has been since reintroduced acceding to demands by the industry. Both schemes were largely responsible in the enthusiasm shown for wind power in India.
Read more here;
Wind Sector VC funding comes in at 135 million in Q-3, 2013 project funding totals 3-7 billions
How much electricity have the wind turbines injected in the grid?
Some reasons to cheer for wind players in India