First Solar Contests India's Solar Anti Dumping Ruling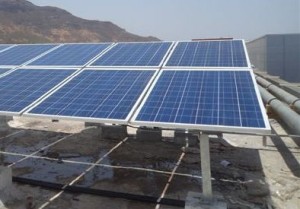 First Solar Inc., which is among the largest solar-panel manufacturers, has decided to contest India's latest solar ruling on anti dumping, reported WSJ.
India's commerce ministry had after a long probe recommended slapping of duties against solar imports from US, China, Taiwan and Malaysia.
Anti-dumping duties of up to $0.48 per watt will be imposed on solar cells from the US and $0.81 per watt from China, and $0.62 per watt from Malaysia and $0.59 per watt from Taiwan.
What is an anti dumping duty?
Domestic governments impose such a duty when there is sufficient reason to believe that the imports reaching a country have been deliberately priced below their market value and this is affecting the local industry. This is done to protect domestic industry and save jobs which otherwise may have to shut shop because they cannot compete with the imported low priced products. The US will be closely watching the decision of Indian commerce ministry to impose anti-dumping duties. Read more here.
The final decision on the matter rests with the Finance ministry which is likely to go ahead with the recommendations as ministries rarely reject such recommendations.
First Solar, a US based firm has decided to take the matter to the Delhi High Court.
The decision to recommend Anti Dumping duties has been strongly opposed by India's MNRE, the ministry for renewable resources and solar producers who feel the move might hurt the still developing industry.
Indian solar producers have long demanded protection from deliberate lower pricing from U.S., Chinese and Malaysian companies that take advantage of their state subsidies and sell products at ridiculously low prices in the Indian market.