Four Renewable Energy Stocks to buy for 2018
|
Renewable energy is an upcoming sector in India and although wind is established now in the country, other resources such as solar have merely scraped the surface. Renewable energy, on the whole, has a lot of potential for India and the sector offers some fantastic investment opportunities.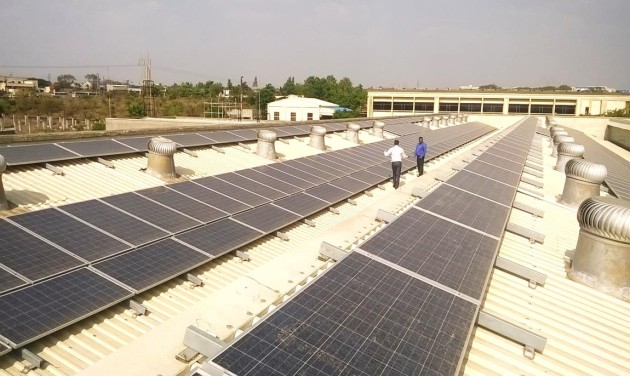 Solar stocks were not so impressive and the renewable sector was on a downturn during 2016, but the sector is looking good for a turnaround story in 2018. The solar industry is poised to generate impressive returns of over 30% during the next year. Solar stocks are set to soar during the upcoming fiscal year largely banking on government programs and renewed interest in the sector. While the companies discussed here have a lot of potential, renewable sector is still developing and if you are looking to book profits only in the long term, then this may be of use. The four major stocks that will see some major upside in 2018 are listed as below:
SUZLON: Suzlon has over 100 wind farms representing an installed capacity of over 11 GW in India. At one time, it was the big daddy of renewable but fell from grace. However, it is a turnaround story and can become profitable again. If you wish to enter Suzlon, now is the time. Best Purchase price: at or below Rs. 13.
WEBSOL: The company's share price shot up recently and a double again from present levels cannot be ruled out during the next one year. This is one of the better companies to invest in currently.
Ujaas Energy: Ujaas is a well-run company that has been awarded a lot of projects recently. It received some bad press when promoters sold shares in the open market but that was done for expansion purposes. The best purchase price would be below 21. The upside for this company is unlimited. The company is the most diversified and a huge upside cannot be ruled out.
Urja Global: Penny stock but has huge potential. The company makes products for retail customers and has some solar PV products under its kitty. An investment in Urja Global may sound risky but can also provide manifold gains in the upcoming year. Being a penny stock, it's kind of risky but nevertheless can also offer huge returns (Read more information here).
Solar is one of the fastest sectors to have displayed a huge amount of potential. With progress in solar panels manufacturing, costs have come down drastically. The renewable energy sector has already achieved parity with the conventional sources of energy and as the world shifts towards a renewable source, solar is bound to take lead.
The government of India has undertaken a National Solar Mission to boost the solar sector in the country. The REC and RPO mechanism is already in place to boost the renewable sector in India. Many corporates have also pledged to source 100% electricity from renewable energy sources as part of their voluntary renewable energy targets such as RE100.  There are 113 companies that are committed to shift to 100% renewable power under the RE100 campaign which includes big brands like AkzoNobel, Apple, Google, Facebook, Ikea, etc.  Among Indian companies, Infosys, Tata Motors and Dalmia Cement have committed to source 100% of their power requirements from renewable sources.
The above stocks may experience volatility in the short term but are likely to offer good returns in the long term.
Also, read- Green Cryptocurrencies to Invest in 2018.
Disclaimer: Trading in equities is risky. Information provided on this website does not constitute investment advice. There is no guarantee of profits and we will not be responsible for any losses incurred or decisions made based on the information provided here. Past performance is not an indicator of future returns. Consult a registered investment advisor before investing.