Gas based power generation in India
India's power generation mix is considerably inclined towards coal based power generation. Current capacity addition and new establishments show increased share of coal in the Indian energy sector. As the coal reserves are limited to their natural availability and also due to the stringent environmental clearance, expansion of coal mining is limited in India. It is predicted that the Indian coal sector will face substantial shortfall in the quantum of coal production that is likely to  continue in future.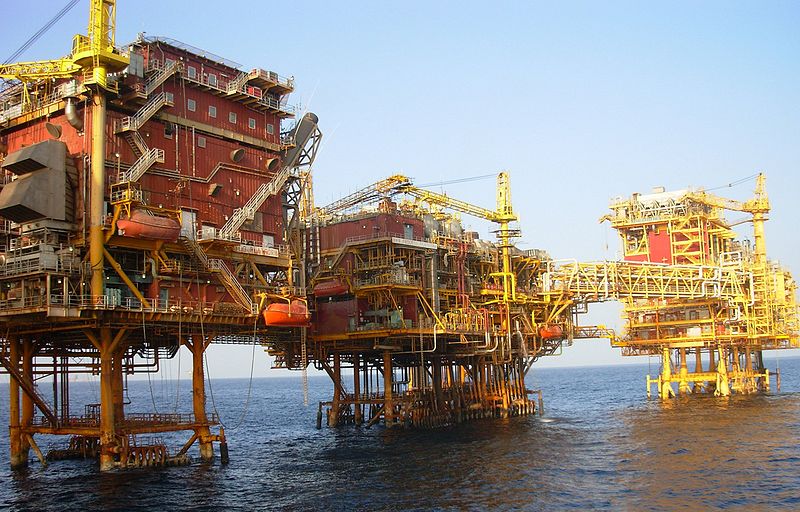 Natural gas is a clean fuel as compared to coal and can be efficiently used in power generation. As the domestic coal supply is generally of low quality with low calorific values, high degree of ash content and its adverse impacts to the environment, Government of India encourage gas based power generation in India. The use of gas in power-generation was initially promoted by the Government primarily with a view towards environmental considerations.
Petroleum and gas have emerged as the most dynamic energy sectors in India. The World Energy Outlook (WEO) 2002 projects the share of gas in Indian TPES to reach 13% in 2030, equivalent to 97 bcm/y (As compared to 7 % of India's energy mix in year 2000, equivalent to a consumption of 22 bcm/y). Know more about Indian Electricity Scenario
Production of natural gas is at present at the level of around 132.83 million metric standard cubic meters per day (MMSCMD). The main producers of natural gas are Oil & Natural Gas Corporation Ltd. (ONGC), Oil India Limited (OIL), JVs of Tapti, Panna-Mukta and Ravva and Reliance Industries Limited (RIL) which has discovered gas in the Krishna Godavari basin at its KG D6 block in the east cost of Andhra Pradesh. Out of the total domestic production of 132.83 MMSCMD of gas about 43% is produced by Reliance Industries Ltd. (as of December 2009) and approximately 57% of the gas is produced by others.
As on June 30, 2011, and as per the Central Electricity Authority the total installed capacity of Gas based power plants in India is 17,706.35 MW. This accounts for 10% of the total installed capacity. Here is a list of some present in operation plants.
Power station

Operator

State (Location)

Installed Capacity
(MW)

IPGCL Gas Turbine Power Station
IPGCL
NCT Delhi
270.00
Pragati Gas Power Station
PPCL
NCT Delhi
330.40
Pampore Gas Turbine Station I
J&K Govt
Jammu & Kashmir
75.00
Pampore Gas Turbine Station II
J&K Govt
Jammu & Kashmir
100.00
Ramgarh Gas Thermal Power Station
RVUNL
Rajasthan
113.80
Dholpur Combined Cycle Power Station
RVUNL
Rajasthan
330.00
Anta Thermal Power Station
NTPC
Rajasthan
413.00
Auraiya Thermal Power Station
NTPC
Uttar Pradesh
652.00
Faridabad Thermal Power Plant
NTPC
Haryana
430.00
National Capital TPP
NTPC
Uttar Pradesh
817.00
Dhuvaran Gas Based CCPP-I
GSECL
Gujarat
106.62
Dhuvaran Gas Based CCPP-II
GSECL
Gujarat
112.45
Utran Gas Based CCPP
GSECL
Gujarat
363.00
Vadodara Gas Based CCPP-I
GIPCL
Gujarat
145.00
Vadodara Gas Based CCPP-II
GIPCL
Gujarat
165.00
Uran Gas Turbine Power Station
Mahagenco
Maharastra
672.00
Kawas TPS
NTPC
Gujarat
645.00
Jhanor-Gandhar TPS
NTPC
Gujarat
648.00
Goa Gas Power Station
RSPCL
Goa
48.00
Vatva Combined Cycle Power Plant
Torrent
Gujarat
100.00
SUGEN Combined Cycle Power Plant
Torrent
Gujarat
1147.50
Essar Combined Cycle Power Plant
Essar
Gujarat
515.00
GSEG Combined Cycle Power Plant
GSEG
Gujarat
156.00
GPEC Combined Cycle Power Plant
GPEC
Gujarat
655.00
Trombay Gas Power Station
Tata
Maharastra
180.00
Basin Bridge Gas Turbine Power Station
TNEB
Tamilnadu
120.00
Thirumakottai Gas Turbine Power Station
TNEB
Tamilnadu
108.88
Kuttalam Gas Turbine Power Station
TNEB
Tamilnadu
101.00
Valathur Gas Turbine Power Station – I
TNEB
Tamilnadu
95.00
Valathur Gas Turbine Power Station – II
TNEB
Tamilnadu
92.10
Karaikal Gas Turbine Power Station
PPCL
Pondycherry
32.50
Rajiv Gandhi CCPP
NTPC
Kerala
359.58
Jegurupadu Combined Cycle Power Plant – I
GVK
Andhra Pradesh
216.00
APGPCL Plant – I
APGPCL
Andhra Pradesh
100.00
Kusalava power plant,GMK Formly
Triveni
Andhra Pradesh
3.2
Spectrum Combined Cycle Power Plant
Spectrum
Andhra Pradesh
209.00
Gautami Combined Cycle Power Plant
Mytas
Andhra Pradesh
464.00
Konaseema Combined Cycle Power Plant
KGPL
Andhra Pradesh
445.00
Lanco Kondapalli Power Plant- I
Lanco
Andhra Pradesh
368.13
Lanco Kondapalli Power Plant- II
Lanco
Andhra Pradesh
366.00
Vemagiri Combined Cycle Power Plant
GMR
Andhra Pradesh
370.00
Samarlakota Combined Cycle Power Plant
Reliance
Andhra Pradesh
220.00
Aban Combined Cycle Power Plant
Lanco
Tamil nadu
113.21
Kochi Combined Cycle Power Station
BSES
Kerala
157.00
PPN Combined Cycle Power Plant
TNPCB
Tamil nadu
Lakwa Thermal Power Station
APGCL
Assam
120.00
Namrup Thermal Power Station
APGCL
Assam
111.00
Calcutta Electric Supply Corporation
2000
Total
13,711.27
Given limitations on the use of coal for power generation due to its environmental consequences, quality and supply constraints, gas will play an increasingly important role in India's power sector. While it is true that India is not a big producer of Natural Gas but new international import policies/treaties with some gulf countries and domestic explorations can bring some hope for the Indian energy sector.
Information source:  GAIL, ONGC, International Energy Agency, Ministry of Petroleum and Natural Gas, GOI
Know more about Natural Gas – Production, Demand and Allocation in India