Gertrude B. Elion – A Biochemist and Pharmacologist
|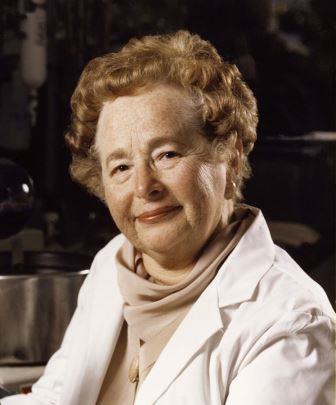 Full name: Gertrude Belle Elion
Born on: 23rd January 1918 in New York City, United States of America
Died on: 21st February 1999 in Chapel Hill, North Carolina, USA
Nationality: American
Education: Graduation and post-graduation in Chemistry from Hunter College and New York University respectively.
Well known for: Developed an array of drugs for several diseases like malaria, AIDS, gout, urinary tract infections, etc.
Elion lost her grandfather to cancer at the age of 15, it was this incident that instilled in her the craving to learn and find a cure to the disease. She took chemistry as her majors during her years of study, but did not confine herself to just that. She later worked on various subjects like immunology, biochemistry, pharmacology and virology. She was like a boon to the medical field for which she is well known and remembered even years after her demise.
Education: Elion born in 1918 is one of the most renowned pharmacologists and biochemist in the history of America. She played a major role in developing varieties of drugs including diseases like AIDS and malaria. Born to immigrant parents, Elion had insatiable thrust since childhood for knowledge. She went to Hunter College for her bachelors in chemistry in the year 1933. Due to the financial crash down faced by her father in 1929, Elion could not enter graduate school until 1939. The only girl student during her master's course, Elion obtained her degree in Masters in Science in 1941 from New York University.
Achievements: She worked as an assistant to George Hitchings around the time of the World War II. It was during her association with Hitchings that she got an opportunity to broaden her domain and extended into biochemistry and other fields related to medical science. She explored new less known frontiers from the very beginning.
Her work was mainly concentrated on purines, with studies related to utilization and biosynthesis of purines, her findings found the right direction and everything started to fall in place. This later helped her in developing drugs which visibly benefited patients and filled real medical requirements. She served as one of the board of directors and president (1983-1984) in the American Association for Cancer Research. She served as an advisor to many societies and committees like the Leukemia Society of America, the American Association for the Advancement of Science, American Cancer Society and World Health Organization's Tropical Disease Research Division. She was a member of the Royal Society of Chemistry, the American Chemical Society, the Transplantation Society, the American Society of Pharmacology and Experimental Therapeutics, the American Society of Hematology, the American Society of Biological Chemists, the American Association for Cancer Research, the American Association of Pharmaceutical Scientists and was a Fellow of the New York Academy of Sciences.
She was awarded the Noble Prize in Physiology or Medicine in 1988 shared with George Hitchings and Sir James Black. Due to her father's financial crisis she could not complete her doctoral degree but that never was a hurdle for her rather she took it in her stride to be awarded three doctorate honorary degrees later from University of Michigan, Brown University and George Washington University. She also received many awards in her lifetime for her enormous contribution like the Garvan-Olin Medal in 1968, the National Medal of Science in 1991and Lemelson-MIT Lifetime Achievement Award in 1997. She was also the first women to be inducted into the prestigious National Inventors Hall of Fame.
Elion discovered various drugs in her lifetime like Pyrimethamine for malaria, Nelarabine for cancer, Allopurinol for gout amongst others. She stood by what she once said "Don't be afraid of hard work. Nothing worthwhile comes easily" and continues to inspire everyone even today.
Editor's note: There are many women scientists who are responsible for making discoveries and advances in the fields of environment and natural science. On the occasion of World Women's Day, we at Green Clean Guide decided to share information on world's renowned women scientists. This is a series of articles to pay tribute to these exceptional women. Please visit category – 'World Women Scientist' regularly for updated information. Green Clean Guide wishes its readers a very happy World Women's Day.