Hong Kong's fight against plastic pollution
|
In an announcement made on August 26th, Sunday the Chief Secretary Matthew Cheung Kin-Chung mentioned that in 2019 a new trial would be rolled out in three of the Hong Kong's 18 districts to improve the currently miserable rate of plastics recycling. The city's Number 2 official is however yet to reveal the names of the three districts selected for the trial run.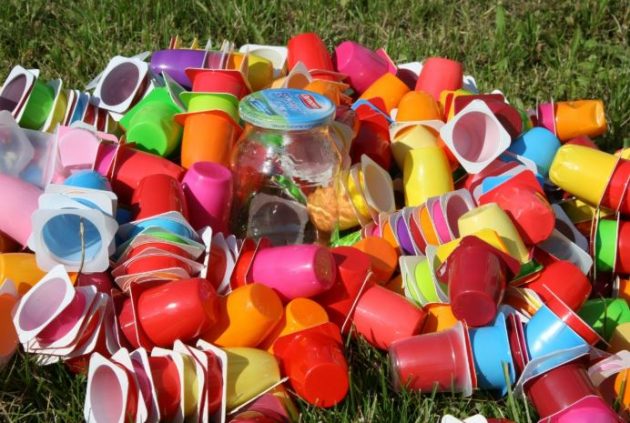 The government intends to pay the recyclers for collecting the discarded plastics from all the places including schools, public offices, public residences, private residences and recycling centers run by the government.
Later in the year tenders would be called for and Environmental Protection Department (EPD) would hire contractors. The hired contractors are expected to make recycled products or materials after sorting, shredding, cleaning and melting the discarded plastics. The regenerated materials or products so made would be available in local as well as international markets.
While the private buildings have their own mechanisms for recycling, collection bins are present in all the public places for paper, metal and waste plastics presently. Towards the end of next year, the authorities expect to commence a charging scheme for municipal solid waste.
Statistics show that since the last three years, of the solid wastes that the 7.3 million city dwellers produced, around 20% that is more than 2000 tons of plastic have been dispatched to the landfills of Hong Kong every day.
KFC became the city's first major fast-food chain to discontinue supplying plastic lids and straws to its customers dining in its stores, starting Thursday in Macau and Hong Kong. This decision has been made after receiving a positive response for the trial run at nine of the company's stores. According to the company, a majority of their customers did not ask for plastic lids.
The list of global companies looking to lower their plastic usage is on the rise and with this initiative, KFC has also joined the group. McDonald, another fast food giant has publicized its plan to phase out the use of plastic straw and replace with paper straws in its restaurants in Britain and Ireland.
By the year 2020, Starbucks also plans to reduce the plastic usage in its stores by substituting the plastic straws with "sippable" lids.
Majority of people in Hong Kong are now using their own bags for shopping, indicating the success of the plastic bag levy.
Schemes like "plastic bottle deposit and refund" are expected to trigger correct disposal of plastic bottles among the price-sensitive Hongkongers. Many developed nations including Germany, Canada, Finland have already implemented such schemes.  The government in HongKong also plans to implement this scheme which has been under consideration for a long time.
Another measure deliberated to get higher returns is a placement of "Reverse vending machines" at accessible places in bigger supermarkets. These machines accept the used plastic bottles and return the deposits.