Suzlon poised to raise Rs 5,000 crore
|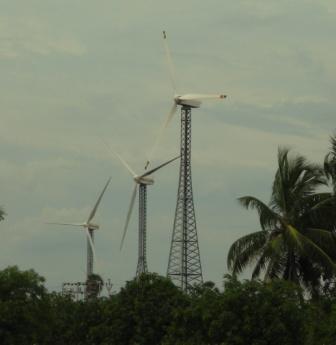 Suzlon has indicated that it is hoping to restore the business to a strong position over the medium term aided by strong order books and other initiatives even as the debt-laden company is preparing to seek shareholders' nod to raise up to Rs 5,000 crore as per reports.
"While our business performance took an enormous hit, we – by achieving our liability management goals – are now better prepared to manage today's challenges and prepare the company to exploit tomorrow's opportunities and restore the business to a position of strength over the medium term," Tulsi Tanti, chairman of Suzlon said in company's latest annual report.
Wind producers in India have some reason for optimistic growth as the government recently decided to re-introduce generation based incentive that was withdrawn.  The government will provide an incentive of 50 paise per kWhr subject to a total of Rs 1 crore per MW of capacity. Read more here.
He has said that the company has taken important steps on the road to recovery. A corporate debt restructuring exercise, including successfully closing a $647 million bond issue backed by State Bank of India – SBLC (stand-by letter of credit); We constructively engaged with our foreign currency convertible bond-holders with the goal of finding a comprehensive solution across the series; launched a programme to monetise non-critical assets and, introduced an aggressive initiative – 'project transformation' – to significantly reduce fixed costs, including manpower.
Meanwhile, Suzlon will also seek shareholders' approval in the ensuing annual general meeting of the company for issuing equity or equity related instruments to the extent of Rs 5,000 crore to meet its fund requirements.
The Suzlon Group is ranked as the world's fifth largest* wind turbine supplier, in terms of cumulative installed capacity, at the end of 2011. The company's global spread extends across Asia, Australia, Europe, Africa and North and South America has over 21,500 MW of wind energy capacity installed in 30 countries, operations across 33 countries and a workforce of over 13,000.
Reference and further reading;