How Gomi is changing the way we charge our phones
|
Did you know that every time you charge your smartphone, you run the risk of hampering the ecological balance of the planet? Studies have shown that charging a phone reportedly releases carbon dioxide, which is a greenhouse gas leading to global warming. A 2018 study by McMaster University, states that data centre and smartphones will have the biggest carbon footprint in the world by 2040. The study was published in the Journal of Cleaner Production.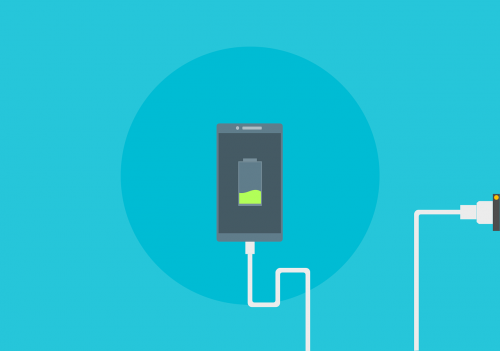 The numbers are just a preview of what actually awaits the planet, if such alleged reckless consumption of technology continues.
At the same time, there are a few ways through which one can make a difference when it comes to conserving the environment. One of them is using the Gomin portable charger.
For those who didn't know, Gomi is a portable phone charger which is manufactured using non-recyclable plastic waste. The company works by the maxim of rethinking prospects of a sustainable future by using plastic waste to design products of everyday use. The company is based in Brighton in the United Kingdom.
According to the company's official website, approximately 150 billion kilograms of flexible plastic waste is discarded every year across the globe. This waste includes commonly used items like bubble wrap, plastic bags and pallet wrapping. Instead of being recycled, most of this waste is burnt, thereby releasing poisonous gases in the atmosphere. Gomi works to convert this waste into more useful items, which are likely to last longer.
The 12,000mAh portable speaker is completely made from refurbished batteries, which would have otherwise ended up in a landfill. The company started working operations in January 2018 after securing funding from the Environment New Programme. The company is raising funds for manufacturing the high-powered via crowd funding on Kickstarter.
Gomi claims that around three billion batteries are manufactured in the world every year and there is hardly any way to dispose of them sustainably. And the problem is only going to get bigger in the future. The company claims that the global demand for lithium-ion batteries is likely to increase by 10% each year after 2020-25. As the demand for these batteries grows, so will the pile of those discarded. Even if electric and hybrid vehicles are not taken into account, the demand will still increase roughly by 4%. Gomi is lobbying with car manufacturers to ensure that the car batteries produced by them are not discarded recklessly and can be recycled. The company plans to rollout a portable mobile phone chargers by recycling electric car batteries.
These chargers are expected to cost under 40 pounds and will ensure that you do not have to charge your phone at short intervals. Their attractive design is an added advantage, not to forget they are slim enough to fit into your pocket. Once you have run out of use, these chargers can further be recycled by taking apart their raw materials and be converted into other useful items.
Gomi also offers a free return service to ensure that its portable chargers can be recycled again, reducing the carbon footprint of technology. It is working with food retailers in Sussex and using the plastic packaging discarded by them for recycling. They salvage whatever can be refurbished, before the waste is sent to the landfill to be incarcerated. It is also collaborating with local businesses and households to collect waste for recycling. Each of these speakers is made from waste which is equivalent to 100 plastic bags. The waste is melted in huge ovens and then converted into a kind of 'marble dough'. Using compression moulds, the dough is then given the shape of a portable speaker.
Not just portable speakers, Gomi also offers several custom-made products. For instance, it recycled low-density polyethylene sourced from Berlin in Germany to produce colourful portable speakers. The waste LDPE was collected from a party and converted into malleable material for the speakers. They have also designed an eclectic range of soap dishes, repurposed by using discarded LDPE from Brighton in the United Kingdom. These soap dishes were made into a bespoke aluminium mould using waste collected locally from Brighton. The colourful dishes can be a vibrant addition to your bathroom.
The company has also launched its range of custom-made beer taps for pubs and bars by recycling LDPE waste from Brighton in the UK. Gomi created 50 beer tap handles with two colour schemes. For the project, the company pressed the waste and turned it into bespoke aluminum moulds, which were later turned into vibrant beer taps.
If you are looking for another eco-friendly mobile charger, then Pocket Socket 2 is a great bet. If you are an avid traveller or the outdoorsy type, this product is a perfect fit for your lifestyle. The product is powered by hand force – the device gets the required electricity from hand cranking. It is priced around $64 online and can be used with devices like cameras, tablets and mobile phones.