How Graviky Labs is using air pollution to produce ink
|
Tailpipe pollution is one of the leading causes of air pollution in the country. The heavy dependence of motorists on vehicles running on petrol and diesel makes it a grave concern, one that is affecting Indians' quality of life and health. A 2019 study by US-based organization International Council of Clean Transportation (ICCT) claimed that vehicular fumes escalated deaths. While studying the impact of exhaust fumes on health, ICCT claimed that the transport sector's health burden was linked to vehicles' rising contribution in elevating levels of ozone and particulate matter nitrogen oxides.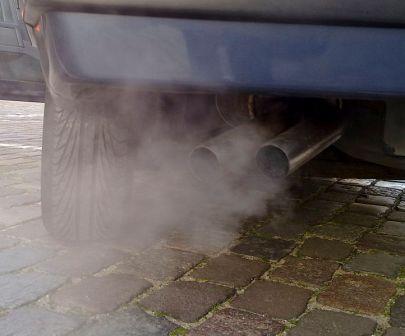 Given the debilitating effects of air pollution on health and the environment, governments across the world are trying to cut down on the use of fuels for transport. However, the progress has been slow. Amid the concerning outlook, what if someone told you that the exhaust fumes coming out of a vehicle running on petrol or diesel was actually contributing to the brilliance of an artist's canvas? Most of us would dismiss such claims. However, it took an ingenious idea from the founders of Graviky Labs to turn this seemingly impossible idea into a reality. Graviky Labs uses its proprietary technology 'Kaalink' to capture fumes from vehicles and then convert it into inks and paints. Bengaluru-based Graviky Labs is the brainchild of Anirudh Sharma, Nikhil Kaushik and Nitesh Kadyan.
The startup has been making waves with its eco-friendly offering 'Air-Ink' which is ink made from the soot found in the air. Using its proprietary technology, Graviky Labs captures soot from exhaust fumes of vehicles, purifies it by getting rid of carcinogens and heavy metals, and finally distills it to produce black ink. According to the company's website, black is one of the most commonly used colors in industrial production and its manufacturing has a large carbon footprint. The process has been linked to over 4.2 million premature deaths caused due to air pollution across the globe. Graviky Labs' production technique not only reduces the carbon footprint of the process but also recycles these fumes into industrial ink.
Graviky Labs' journey could be traced to Sharma's days as a student at MIT Media Lab in Boston in 2012. Incidentally, he was visiting Delhi and got the idea after he saw how passing bus' exhaust fumes could change the colour of one's shirt. He came up with the idea for 'Kaalink', which was designed as a tailpipe retrofit used to capture soot emitted by vehicles and without creating any backpressure. The contraption can be fitted into cars, two-wheelers, heavy vehicles like trucks, and even generators. The soot thus gathered by the contraption is purified and then processed to manufacture paints and inks.
If we go by the company's claims, then the ink filled in a 30ml marker produced by Graviky Labs is equivalent to emissions from a car for 45 minutes. The company says that Air-Ink has been manufactured with a process that complies with industrial standards. The product can be put to a wide range of uses like newspaper ink, screen-printing, spray cans, for calligraphy, and oil-based paints.
In 2016, the company collaborated with seven artists in Hong Kong to 'cover the walls of the city' for a campaign against air pollution. The artists managed to use around 150 liters of Air-Ink which is equivalent to about 2,500 hours of pollution. The company has managed to spread its operations to Bengaluru and Delhi in India. It also boasts of a presence in Sydney, New York, London, Chicago, Singapore, and Berlin. In 2018, the company launched phased pilot projects for diesel generators in several commercial establishments in Delhi. In the 2019 edition of the Serendipity Arts Festival in Goa, Graviky Labs' markers were used by visitors for sprucing up large canvases put up on the walls. Till now, over 1,000 artists based in 45 countries have used Air-Ink and have given it rave reviews. The company claims to have shipped more than 12,000 Air-Ink pens.
Talking about the advantages of Air-Ink, its use can lead to up to 150% reduction in an industrial process' environmental impact and is as safe as any other ink currently available in the market. The company claims that the product boosts earnings and can be used with existing set-ups. Graviky Labs' has also used Flexographic Ink for use in commercial packaging.
It is magnetically sortable and is water-based. The third product to be launched by the company is the silkscreen ink. Another water-based product, the ink is manufactured especially for units dealing in apparel, automotive interiors, and plastics. It also offers a wide range of writing instruments that can help offices cut down their carbon footprint in a cost-effective way. Like Graviky Labs' other products, they are also water-based and are licensable to manufacturers. These instruments are available as 2mm and 0.7mm round-tip pens. The company also offers 15mm chisel-tip pens and 5mm wide-tip pens.