Hyundai to Launch EV's in India Next Year
|
A senior company official reported that South Korean Hyundai auto major has decided to throw electric vehicles from its plant in India. This plant is set to become South Korean Hyundai's headquarter and there's a big responsibility on them for its local long-term planning. Hyundai Motor India Ltd (HMIL) has sold over 8 million vehicles in the last 20 years of its service and has set a target to beat the 10 million milestones in the first three months of 2021.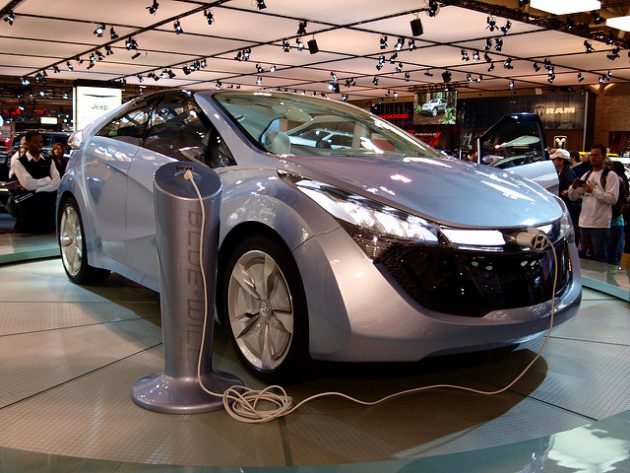 It has some plans to launch eight new products between 2018 and 2020. Hyundai is also increasing its annual production from 7 lakh at present to 7.5 lakh units in January next year. HMIL Managing Director and CEO Y K Koo told PTI that between 2018 and 2022, an electric SUV is among the top eight products to be launched and expectation is of the second half of 2019.
He further added that their plan is to launch EVs in the long term from the Chennai's plant. This decision has been made on the government support for electric vehicles and also based on market response.
Koo said that in 15 cities in India, HMIL will launch the electric SUV, however, the target volume and pricing has still to be finalized. He also said that the company's focus is not launching the hybrid vehicles in India and Hyundai has labeled EV as the key technology in near future in India.
Hyundai's main focus is on EVs for new technology but still, there is government support needed to adopt it on a large scale.
Koo told that there is a need of reducing import duties by the government and also a reduction on GST rate on EVs from 12 percent to 5 percent. There must be a continuation of subsidy support for personal EVs under FAME scheme.
He said that there is a requirement of development of charging infrastructure, but government support is highly needed. When electric SUV will be launched in India, HMIL would provide a home charging kit. From July 2, Hyundai will have its regional headquarter in India and said that it will reflect the importance of vehicles in the market and this will be considered among the three only regional headquarters along with North America and Europe.
Koo elaborated the importance of this development and said that it permits us with more responsibility for long-term planning, i.e., for the local market up to ten years. Earlier for up to three years, there was a focus on short-term plans.
HMIL will become more capable to strategize its marketing, sales, manufacturing, corporate planning, aftersales services, exports and planning in a more efficient way keeping in mind the customer needs and requirements.
He said that the primary focus is to maintain and sustain future growth and after establishing India's HQ, there would also be single head regional HQs in North America and Europe.
In these two regional markets, there were separate heads for tasks like sales, manufacturing, and marketing earlier.
Single heads like in India makes many things easier like quick decisions are made and more coordination is there between marketing operations, sales, and manufacturing.
Koo told that Hyundai is all set to make a grand entry with regional headquarter in the 2019 market of Russia and South America.