India and its Energy Consumer Scenario
|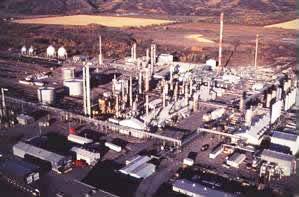 India is on its journey towards becoming the world's third largest energy consumer in the coming decades, and therefore to support such extensive growth, a thrust in energy sector is needed to fuel the country's demand. It would make more sense to have a market-based pricing mechanism in order to meet India's demands.
As of now, India is the world's seventh largest energy producer and the bulk of supplies are coming from oil and gas which contribute together about 41 % of Indian consumption. By 2020, India will occupy the status of the 3rd largest energy consumer from its fourth position behind US, China and Japan currently.
At present, India has to import about 80 % of oil and 50% of natural gas.
As per a study by UL, a large number of Indian consumers (81%) are willing to pay more for eco-friendly products than their counterparts.
 According to the study, nearly three-quarters (73%) of Indian consumers believe that manufacturers use eco-friendly processes. UL employed an independent research firm to conduct a global quantitative survey among 1,528 consumers and 1,521 manufacturers across five countries: Brazil, China, Germany, India and the United States.
This has lead to a shift towards companies and manufacturing firms laying emphasis on eco friendly production and eco-friendly products. When a consumer rushes to buy a product, and prices rise due to demand pull, it is a good sign for businesses. Read How Your Shopping Decisions Can Save the Environment?
Overall speaking, the trend for energy demand and greener products is expected to continue but the energy supply will gradually shift towards renewable sources of energy. The National Solar Mission and the soon to be implemented National Wind Mission may play a pivotal role in this regard.