India Inaugurates First Bio-CNG Plant
|
City-based Primove Engineering Private Limited is all set to approve India's first bio-CNG plat. This plant will generate CNG by using agricultural waste, which can further be used as fuel in automobiles.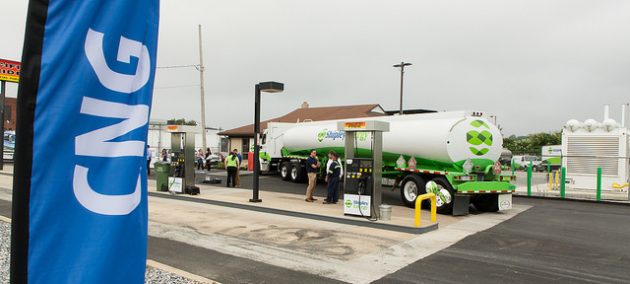 The process of generating CNG from the agricultural residue is a two-step process. Firstly, the waste is treated with a special bacterial solution, which generated a gas. Then, the gas generated is cleaned and compressed and ready for use in vehicles. A plant that has been located in Pirangput, Pune is established as a Proof of Concept (PoC) and this can be replicated elsewhere required. An investment of Rs 4.5 crore has been made by the company in the plant and they have also requested for a process patent for it. For a 5 tonne standalone plant, at least investment of Rs 15 crore is mandatory.
Many examples are there in Europe of use of bio-CNG as fuel in automobiles, but there were no such examples in India and this would be the first such a technology will be used. As a trial campaign, seven different vehicles were used by the company to test the fuel, which ranged from autorickshaws to buses. He said that mileage for vehicles was almost the same or even better than the ones who use normal CNG. The set up of bio-CNG has got the green signal by Chief Controller of Explosives and Ministries of Road Transport, but the mandatory clearance from the Maharashtra Pollution Control Board (MPCB) is still pending.
The oil ministry has also planned to establish bio- compressed natural gas plants (CNG) in order to promote the usage of clean fuel. Two people aware of the plan provided this information and also said that around Rs7,000 crore cost will be used for this allied infrastructure.
The people told that in the next two years, the oil ministry will work with the state-run oil and gas retailers to form these plants.
Bio-CNG contains more than 95% of pure methane gas and is considered as a purified form of biogas. It resembles with natural gas in its composition and energy potential, as natural gas has almost 97% of methane. Although natural gas is a fossil fuel, bio-CNG is a renewable form of energy, which is obtained from food and agricultural residue.
This has also been viewed as an environment-friendly substitute to diesel.
Hindustan Petroleum Corp. Ltd, Indian Oil Corp. Ltd and Bharat Petroleum Corp. Ltd are the state-run marketing companies that have joined hands with the oil ministry to execute the plan. Moreover, gas marketer- GAIL India Ltd. will also be included.
Bio-CNG is much cheaper than CNG and other fuels, as the production cost of 1kg of bio-CNG is around Rs15-20 than all the fuels.
The bio-CNG fuel's transportation could be by injecting the fuel into the CNG grid or from the filling station into the cylinders in trucks.
Currently, one-third of the energy is imported by India. By 2030, the world's third-largest crude oil importer is set to half its energy import bill. However, the government is planning to increase in India's energy mix the contribution of gas from the present value by 6.5% to 15%.