Jawahar Lal Nehru Port Trust to Set up 7 MW Wind Mill
|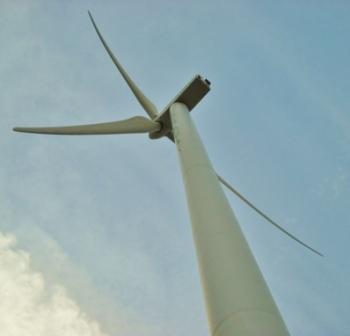 Jawaharlal Nehru Port Trust (JNPT) will be investing about Rs 50 crore to setup a 7 MW wind mill.  The project will result in savings of around 30% on JNPT's power cost and will provide a quarter of the port's electricity requirements. With this, the Jawahar Lal Nehru Port Trust will become the first port trust to build a wind mill.
Project will be operational by April of next year. The mill could be setup anywhere in the country and connected to the grid from where the port trust will withdraw power but preferably in Maharshtra.
In addition, Renewable Purchase Obligations (RPO) regulations mandate to have certain percentage of renewable energy in total energy mix for companies as well as electricity distribution companies. RPO is being implemented by Central Electricity Regulatory Commission and State Electricity Regulatory Commission under Electricity Act 2003 and the National Electricity Policy 2005. RPO promotes renewable energy installation in the country.
Any company/organization having a contract demand of not less than 1 MVA and who consumes electricity procured from conventional fossil fuel based generation through open access will be subjected to have Renewable Purchase Obligations.
In addition, National Action Plan on Climate Change (NAPCC) suggests increasing the share of renewable energy in the total energy mix up to 15% by 2020.
Maharashtra has following obligations (Non solar)  to buy minimum quantity of renewable energy in its total energy mix;
| | | | | | |
| --- | --- | --- | --- | --- | --- |
| 2010-11 | 2011-12 | 2012-13 | 2013-14 | 2014-15 | 2015-16 |
| 5.75% | 6.75% | 7.75% | 8.50% | 8.50% | 8.50% |
 Maharashtra has achieved 2976 MW of wind power installed capacity as on 31/2/2013.