Karnataka invites EoI to set up floating solar power projects
|
The latest invention of expression of interest (EoI), made by the Karnataka Urban Water Supply and Drainage Board to install floating solar power projects over reservoirs in cities- Manvi, Sirguppa, and Ballari. Karnataka Board aims at renting 60 to 70 acres of land for 30 years through urban local bodies (ULBs).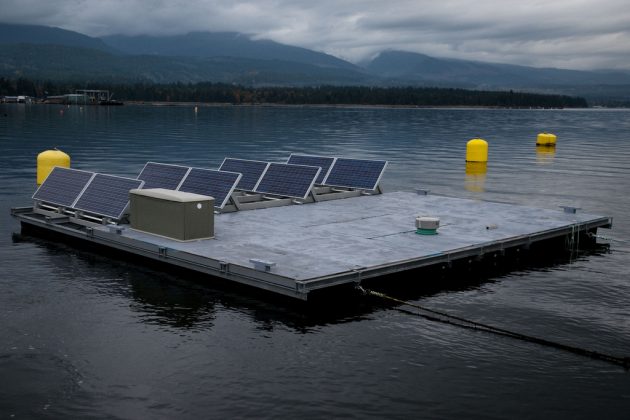 It is based on BOO model, i.e., build, own, and operate, which is further based on revenue-sharing. Moreover, what so ever power will be generated from these floating solar plants will be marketed to the Karnataka Power Transmission Corporation Limited (KPTCL).
These projects have been in trend in the areas where land availability has been a big issue for the development of utility-scale solar projects.
Recently, in Uttar Pradesh, the tender capacity for floating solar PV projects was increased from 100 MW to 150 MW by the Solar Energy Corporation of India (SECI). The solar project is all set to develop on the Rihand Dam also identified as Govind Ballabh Pant Sagar Reservoir), which is located in the Sonbhadra district of Uttar Pradesh.
An EoI invitation was sent by SECI in December 2017, from the proposed project developers, who have set up 10 GW of floating solar PV projects over the next three years. Moreover, WBPDCL (West Bengal Power Development Corporation Limited) has auctioned a 5 MW grid-connected floating solar PV project, which is to be produced in the district of Murshidabad.
The Maharashtra State Electricity Distribution Company Limited (MSEDCL) also invited an EoI in April 2018 from prospective solar project developers to introduce a 1 GW floating solar PV project in the Solapur district of Maharashtra on Ujjani Dam Reservoir.
The Greater Visakhapatnam Municipal Corporation's (GVMC) decided last year to develop a floating solar project of 3 MW in Visakhapatnam, Andhra Pradesh on Meghadrigedda Reservoir.
In Lakshadweep also, in November 2017, the Lakshadweep Energy Development Agency (LEDA) invited an EoI to establish 10 MW of floating solar projects.