Minamata Treaty – To tackle Mercury Pollution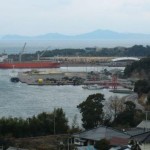 The Minamata treaty which will now be opened for signature and has seen four years of negotiation is a laudable effort. Named after the Japanese town after which the disease also gets its name, it seeks to phase out emissions and use of mercury by 2020. India is a signatory to the treaty.
The disease was first discovered in Minamata city, Japan. It was caused by the release of methylmercury in the industrial wastewater which bioaccumulated in shellfish and fish in Minamata Bay and when eaten by the locals resulted in mercury poisoning.
Mercury is used widely in the following industries-
Clor-Alkali industry
Thermometer, sphygmomanometer, Barometers
Electrical switches, Lamps, CFL's, Fluorescent lamps
Batteries
Fungicides
Paints
Dentistry
Coal Power Plants (Emissions)
The Treaty calls for import, export curtailment and no manufacture of products containing mercury after 2020.
Health issues concerned with mercury include brain damage, neurological damage in children, kidney damage and digestive system disruptions. Mercury can be absorbed through the skin and mucous membranes and its vapours can be inhaled. Memory loss is also associated with mercury.
According to the UNEP Global Mercury Assessment Report, 2013, anthropogenic sources contributed 30% of annual emissions of mercury with East and Southeast Asia responsible for about 40% of global anthropogenic emissions.1
Mercury containing products that will be banned under the treaty (including manufacture, import and export)- Batteries (Except button cell), switches and relays, some types of CFL's, Soaps and cosmetics, cold cathode fluorescent lamps and external electrodes fluorescent lamps. Certain kinds of thermometers and blood pressure instruments are also included for phase out by 2020. The treaty will also control emissions such as from cement and coal power plants. Vaccines however are excluded.2
In India, MoEF had appointed a task force on Environmentally Sound Management of Mercury in Fluorescent Lamps. As per the report, the mercury consumption in CFL's and FTL's in India are higher than that in developed countries. View the report here.
1. UNDP
2. UNEP