Jammu and Kashmir Government plans to develop 18 new Industrial Estates
|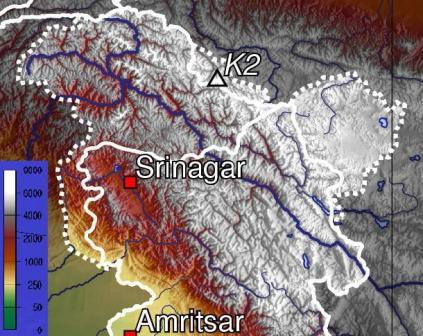 The government of Jammu and Kashmir has decided to develop 18 new Industrial estates of which nine each will be developed in Kashmir and Jammu divisions. This step has been taken with an aim to boost the industrial activities for socio-economic transformation of the state. Its main focus will on employment generation.
To develop these industrial estates, over 2500 (over 314 acres) Kanals of land valued at about 82 crore rupees in Kashmir division and 5600 Kanals (over 703 acres) of land valued 87 crore rupees in the Jammu division is being acquired. Besides setting-up of the new industrial estates, the state government is also upgrading the existing ones in a phased manner to provide better infrastructure support to the entrepreneurs.
The state government has planned the upgradation of industrial estate of Khanmoh phase-II and phase-III industrial estate Gangyal and Bari-brahamna at the cost of 32.50 rupees. The state will planning to provide industrial infrastructure to the information technology entrepreneurs of the state and a modern information technology park will be established spread in an area of 150 kanals (over 9 acres) of land in industrial estate Ompura in Kashmir.
The state has also planned to set-up two biotech parks over 80 kanals (over 10 acres) of land in industrial estate of Ompura in Kashmir Valley; Kathua in Jammu division to promote technology based industries in the state.
At present the state has 53 initial estates spread over 4400 acres of land in different parts of the state, which are being managed by Small Scale Industries Development Corporation Programme, SICOP and Directorate of Industries.
Reference-
PIB, Jagranjosh