National Institute of Solar Energy (NISE) for Research and Technology cleared by Cabinet
|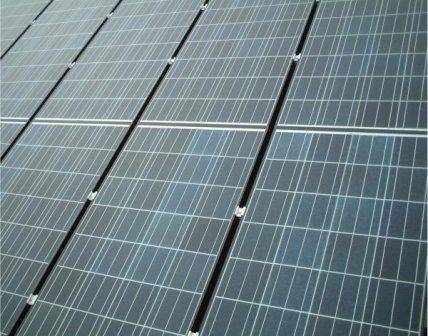 The Union Cabinet has approved the proposal for setting up of an autonomous "National Institute of Solar Energy" (NISE).
NISW will assist the Ministry and function as the apex national centre for research and technology development and related activities in the area of solar energy technologies in the country.
The Solar Energy Centre (SEC), Gurgaon will be converted into NISE with a long term vision to develop it as a world class institute.
A broad based national team in the form of a Review-cum-Strategy Formulation Committee would be set up with representation from industry, the scientific community, financial institutions etc. to prepare a blue print. This committee would look at various models available in the country and outside and prepare a roadmap for the Institute.
In order to enable this Institute to acquire the envisaged stature, reorientation of the present management system, better infrastructure and highly skilled manpower would be required. Public private partnership with future investment coming from both Government and private sector would be important so that the activities can be expanded.
Setting up of an apex national centre for Solar Energy is a part of the JNNSM, which was considered by the Prime Minister's Council on Climate Change in August, 2009.
This includes R&D in solar energy, including setting up of a Centre of Excellence as an apex centre on different aspects of solar energy technologies. Under the R&D segment, it envisaged setting up of a "Research Council (consisting of eminent scientists, technical experts) and National Centre of Excellence to implement recommendations of Research Council.  Solar energy Centre of MNRE to become a part of NCE.  NCE to work with ISRO and IMD for building solar database of the country. Explore possibility of an Open Source solar Development initiative with CSIR." Read more here.
Reference-
PIB