Nissan to Introduce the Leaf in India
|
Nissan India is all set to execute its plan of launching an aggressive strategy for the Indian car market. Nissan had earlier shared that by 2020, it was of the view of achieving 5% market shares in India. Now, the company has extended its target to 2022 from 2020. Nissan will come up with its all-new models, which will attract the audience in the Indian market. One of Nissan's upcoming cars will be Nissan Leaf electric car from the Japenese giant.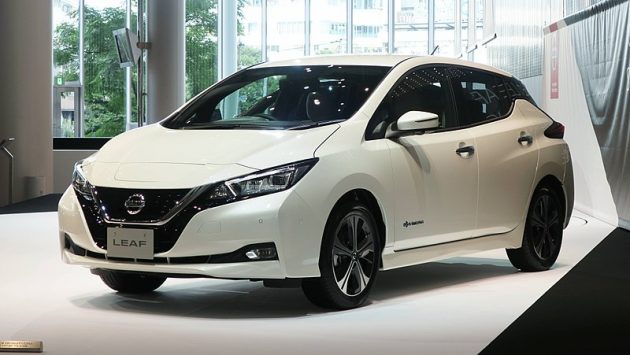 The Japenese automaker is also curious about launching its superior global products into India. Leaf 2 will be the start star of their launch. By the end of the year, Leaf electric hatchback is about to launch, and it will be the first ever electric car in the Indian market from the manufacturer.
Nissan holds the vision of launching the all-new second generation of the Leaf hatchback in India very soon.
Although the Leaf hatchback is the best selling EV in the world, it may not respond that efficiently in India. This will be imported into the market as CBU, i.e., Completely Built Unit, which will, in turn, pull a large import tax on the vehicle. Including all the taxes, the brand new Nissan Leaf electric is expected to have a price range of Rs. 40-50 lakhs.
Nissan second generation Leaf is powered by a 40 kWh battery that can power a Bhp electric motor. The vehicle is expected to have a range around 350-380km in real life, but it gets a claimed range of 400km.
https://www.youtube.com/watch?v=pJFx9NOqPhE
There's no comment on the car's possible price range. He said that the initial focus is not to make it cost competitive. Also, the EV will not see a huge mass launch in India. Kuehl stated that we have started working on homologation and it will not be a grand launch, but we will homologate it. Method of approving an auto part or a vehicle so that it meets the regulatory standards of a respective country is known as Homologation.
Although Mahindra and other car manufacturers give a good range of electric cars, the EV charging infrastructure in the Indian market is not very much refined as the majority of the population of the market stays away from electric vehicles. However, there are plans to establish nation-wide electric vehicle charging networks, which will automatically boost and encourage the sales of electric vehicles in the future.