Nutshell Coolers: The eco-friendly cooler that every beach trip is incomplete without
|
Come summer and suddenly everybody you know is thronging the beaches. And as refreshing as a trip to the beach is, there is a dark side to this seemingly innocent pleasure – plastic pollution. As visitors throng beaches, they bring along food and drinks to go along.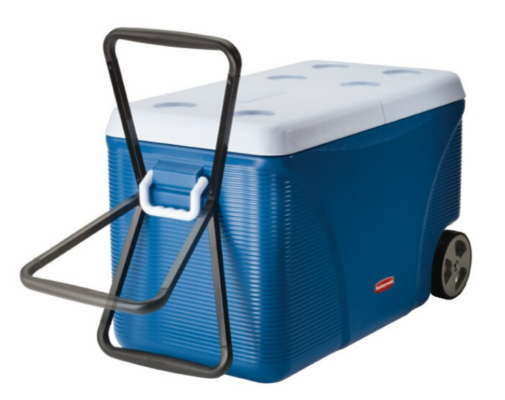 As most eatables and beverages are packed in plastic packaging, beaches across the world end up being littered with plastic. According to the United Nations Environment Programme, an estimated 75 -199 million tonnes of plastic is currently littering oceans across the world. Plastic pollution can be hazardous to marine life in several ways. For instance, seabirds and fishes can get entangled in plastic waste or can digest it mistaking it for food in which case the waste can damage their digestive tract.
According to a study published in the Journal of Hazardous Materials, debris of plastic waste could alter temperatures, thereby making beaches hotter during the day and colder at night. These observations make for compelling reasons to cut back plastic consumption and think of products that could help do the job while reducing our carbon footprint. To that end, Nutshell Coolers pose as an environment-friendly alternative to the big bulky coolers that one has to carry around to keep drinks cool and food fresh.
Leakproof and water-repellent: perfect for some fun with the waves
Conceptualized by San Francisco-based Chill by Nature, Nutshell Coolers are collapsible coolers made from coconuts. Apart from being sustainable, the product sports a robust design that will ensure that it lasts for decades. It has a water-repellent shell, so be it the beach waves or impromptu rain, your food and beverages will remain safe. Plus, it has a 48-hour ice retention ability, which makes it an ideal product to take along even on road trips. Lastly, the leakproof liner ensures that none of the beverages or food items kept in a Nutshell Cooler spill over on you or your beach towel, or your car seats.
The product's design was honed after extensive research which makes it a perfect way for modern-day homes. Rather than cluttering spaces, Nutshell Cooler has a compact design that can easily fit into a corner or a shelf. When unassembled, it can be packed into half of its width, so you can easily slide it under the bed, couch, or even the trunk of a car. Moreover, given that it is made of natural raw materials and not plastic fibers, every time someone buys the product, they are contributing to the farm economy. When compared to several leading brands, Nutshell Cooler has better immunity against several factors that contribute to ice retention. So, all the more reason why one should consider switching from plastic coolers to this eco-friendly alternative.
A compact design that's user-friendly too
While the product might get brownie points from buyers for its user-friendly design, the brainchild behind the compact yet versatile shape goes to Box Clever – the sustainable design studio that is behind innovative products like Away Luggage, Caraway cookware, and Nebia showers. It has a height of 13 inches, a width of 10.05 inches, and a breadth of 18.75 inches, and weighs just 6 lbs. These dimensions make it not just easy to carry around but also to clean. When you want to clean the cooler, you can just remove the welded liner and rinse it with soap and water. Next, just let it dry before storing it away for your next road or beach trip.
What's more, is that you can unclip the cooler's front and it doubles up as a tabletop. So, the next time you run out of space to keep your food and eat with ease, just unclip your Nutshell Cooler.
For people who can't get enough pockets, the Nutshell Cooler doesn't disappoint. It comes with two side pockets that are handy for keeping a mobile phone or other knick-knacks. There are hidden D-rings that act as additional attachments for things like keys and other items.
Driving impact with sustainability
The product is currently available in three colors – Binacas beach, Sulu sea, and Laguna lake. The product is accompanied by an ice pack that is made of recycled polyester. To minimize carbon emissions, the company ships it empty. When you are ready to use the ice pack, you can fill it with salt water or just plain water and freeze it. And, it's ready to use. Once you are ready to keep it away, just empty it and fold it away. As an early bird offer, the company is offering the product at a discount of 33%.
Even the main cooler is made out of the husk of coconuts that is usually discarded by coconut harvesters as a byproduct. The coconut husk has unique properties that make it a perfect fit as heat tolerant. For instance, it protects water kept inside the cooler, stays cool for long periods of time, and remains safe even when dropped.
The husk is burned after the fruit is taken out and the process contributes to greenhouse emissions. With products like Nutshell Coolers, a waste product like coconut husk can be utilized for a more fruitful purpose and curb emissions.