Phase II of National Solar Mission to also make local sourcing mandatory
|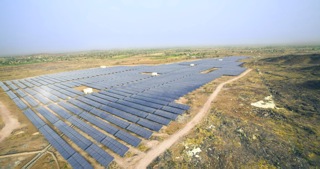 Setting aside objections of countries like USA which dragged India to WTO for making local sourcing compulsory, India is once again going to make similar compulsory purchase requirement for the second phase of the National Solar Mission.
India is looking to target 10,000 MW for utility grid power projects in the second phase.
Not only this, but local sourcing norms will also include solar thin films this time round.
750 MW grid connected solar projects under the second phase of the Jawaharlal Nehru National has earlier been approved and tenders are to be issued shortly for the same. Read more here.
Phase-1 of the Solar Mission had compulsory purchase of solar modules from local sources. Thin films had been excluded and these were mostly sourced from foreign sources. This time round, MNRE has taken care to ensure that thin films will also be sourced from domestic sources. However, experts feel that domestic firms do not have the capacity to fulfil requirements. Foreign firms apply these at cheaper rates.
WTO rules are not bound to affect in this scenario since exemption is provided if the government does the sourcing. But there is always the chance that nations may drag India to WTO forum again just like last time. India, however, is expected to take the same position as during the first phase- that power in the first phase was purchased by NTPC, which qualifies as a Government purchase, and is, hence, exempt from The Agreement on Trade Related Investment Measures (TRIMs) rules.
India is planning to build an electricity grid in order to evacuate power particularly from the renewable sources.
Reference and further reading;
Problems ailing the solar sector in India
Net metering for consumers soon
India planning grid for wind solar transmission
After wind solar power developers rejoice
Solar issue between US and India reaches WTO