PM calls upon BHEL to Develop Solar Technology
|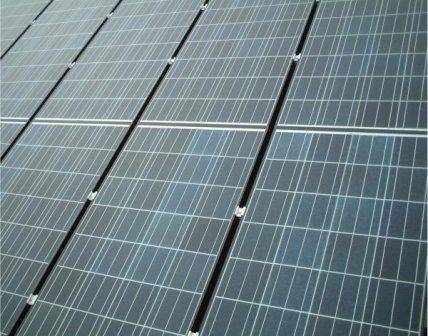 As per reports, the Prime Minister Dr. Manmohan Singh today called upon the country's top power gear maker Bharat Heavy Electricals Ltd (BHEL) to help further develop solar power technology so that the country can tap the full potential of this perennial source of energy.
The government's Jawaharlal Nehru National Solar Mission's success has the potential to enhance India's energy security, the prime minister said. He was speaking at a function organised to dedicate the Rs 1,000-crore high pressure boiler unit-II being set up by BHEL at Thirumayam, in Southern Tamil Nadu and the Rs 300 crore power plant piping unit at Tiruchirapalli (Trichy).
Bharat Heavy Electricals Limited (BHEL) recently won contracts from NTPC for setting up two grid-connected solar power plants of 10 MW capacity each. BHEL has considerable experience in the field and commenced manufacture of Solar Photovoltaic cells and modules way back in 1983. The Solar PV modules are manufactured at the company's manufacturing facility at Bangalore.
The low efficiency of solar products and the initial high pricing has been touted as a reason for solar remaining unpopular with the mainstream consumers but the advantage of no pollution and its reliability on sunshine is an attractive feature of solar power.
India has an ambitious solar plan under the JNNSM with plans also to improve the research environment for solar as following-
To set up a Research Council (consisting of eminent scientists, technical experts) and National Centre of Excellence to implement recommendations of Research Council. Solar energy Centre of MNRE to become a part of NCE. NCE to work with ISRO and IMD for building solar database of the country.
Explore possibility of an Open Source solar Development initiative with CSIR.
The currently available principle solar technologies comprise of solar PV's and solar thermal. While solar PV makes use of the photoelectric effect, solar thermal aims at concentrating solar energy and storing it in insulated containers for use as per requirement for either electricity requirements or for heating purposes.
Reference and further reading-
Read more on BHEL wins two contracts from NTPC for solar plants of 10 MW each
Read more on Solar technologies